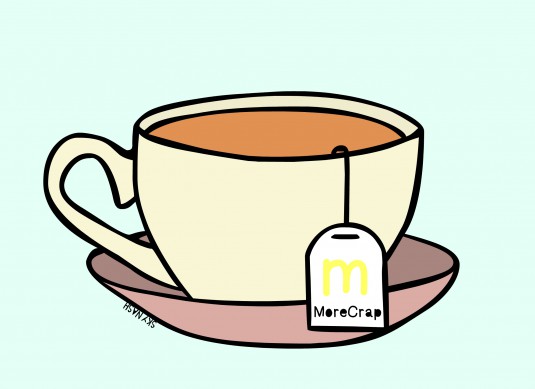 From humble beginnings (one burger stall in 1948) to more than 36,000 outlets around the world; the Golden Arches symbolises one of America's greatest capitalist and cultural success stories. After a wobbly period in the early 2000s, the firm's share price soared from $12 in 2003 to more than $100 at the end of 2011.
But now McDonald's seems to be losing its sizzle, with a 7% decline in global sales in 2014 causing profits to plummet a whopping 15%. CEO, 25-year McDonald's veteran-come-sacrificial lamb Don Thompson has fallen on his burger bun (or was that sword):
"It's tough to say goodbye to the McFamily, but there is a time and season for everything," Mr Thompson said, which is all very sad (for Thompson and McDonald's shareholders in particular). But that's not why we're here. We're here to discuss "McCafés': an attempt to redefine perceptions of the McDonald's brand which has been in operation in several territories since 1993.
In France – one of the few parts of the world where McDonald's sales are still rising – select restaurants serve tea and coffee in china cups and saucers, along with limited waitress service. But these faux notions of refinement haven't always worked out, with a number of restaurants in Paris being forced to put signs on the bins saying, "please do not throw away the crockery".
You can take the kid out of McDonald's, but you can't take McDonald's out of the kid. Or something like that. "Would you like another cup Madame / Monsieur?"
::
Illustration by The Keen Eye that is Sky Nash