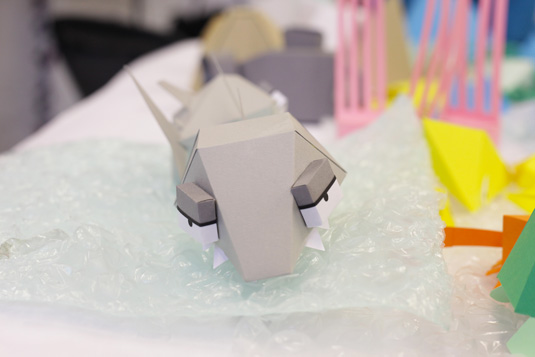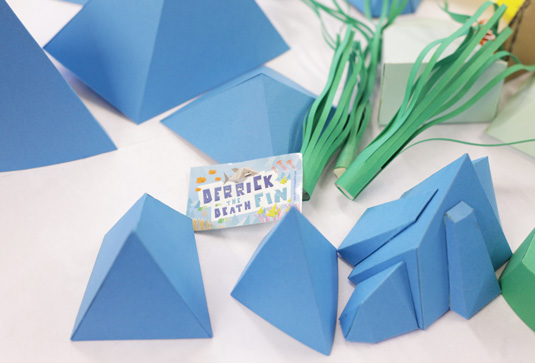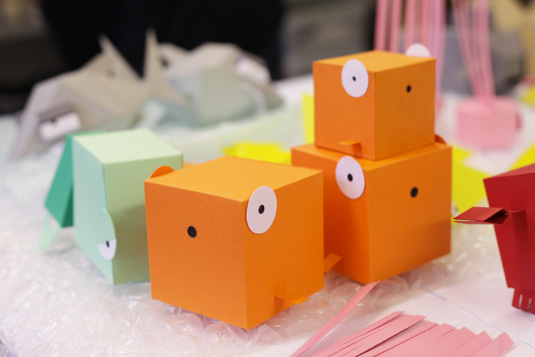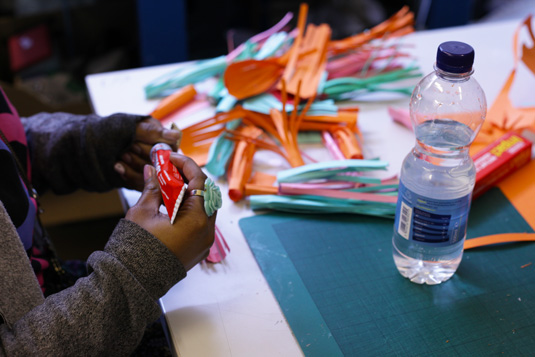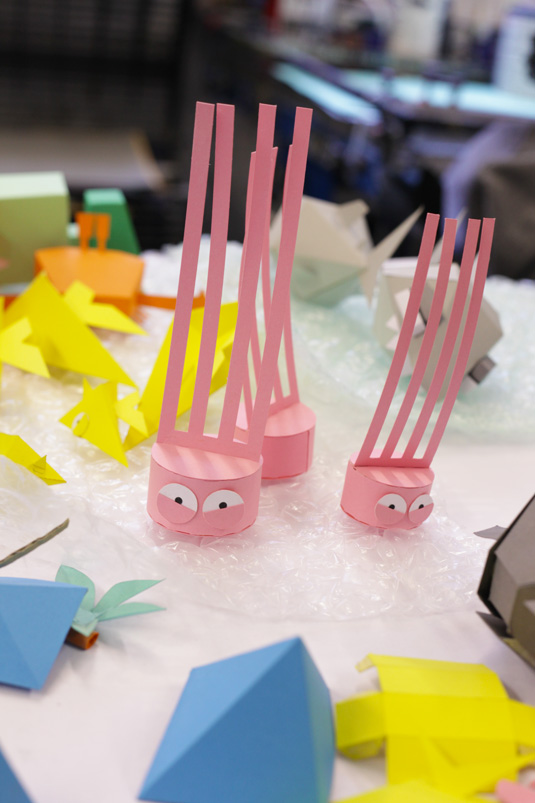 When you think of PlayStation games, you don't usually conjure up images of scalpels, endless sheets of card, glue and double-sided sticky tape. But that's exactly what Ronzo's studio was piled with. For two days I went to help out and got a great behind the scenes of Derrick The Death Fin.
The artist behind Derrick The Death Fin and his other characters is mildly surprising; they're all distinctive for their personality and attitude – you might get the idea that Ronzo is some grumpy teen with an attitude. Instead, Ronzo's this really friendly guy with a massive work ethic. Which, I guess, is not really surprising if you're familiar with his models and works around London – but they certainly are not self-portrayals.
The latest creation – a collab work from Different Tuna – consists of Ronzo, independent games company Different Cloth and games production company Tuna, sees a paper crafted shark take on an underwater paper crafted world and all the hand built characters it holds.
After testing out the game it was great to be able to hold and feel the characters. DtDF is a shift from Ronzo's usual creations, using more playful, vibrant colours, preys on those childish instincts, the very fundamentals of creativity – like fort building, Lego, origami, model building –while managing to keep Ronzo's signature style. The glum and vacant eyes, troublesome glare and the tactility of his models that are unlike other London 'urban' artists.
A day spent cutting and folding crab and jelly fish families, paper seaweed and a yellow submarine was the fun part of the process. The project started over a year ago, and it's hard to imagine the hours it took to make every bit of the game. The models, which were firstly sketched out by Ronzo then moulded out of paper (whilst making the nets for the DIY characters) were then passed over to the folks at Ten24 to be animated and CGI'd.
The graphics of the finished game are incredibly unique: handcrafted, colourful sea creatures and scenery that hark back to pretty much anyone's childhood and definitely reflecting the time and effort that has gone into the project – especially when you consider that not only Derrick needs stunt doubles.
::
Derek the Deathfin will be released October 9, 2012 via PlayStation