On any normal day, Andiswa Mkosi might find herself packing her bags to work on a week-long photography assignment, taking part in a panel discussion, or interviewing multimedia artists about their profession for This Audio is Visual – her podcast series "aimed at engaging image-makers about their businesses and creative processes."
A ban on mass gatherings and limited travel ­– part of the nationwide lockdown in South Africa – shrunk Andiswa's work opportunities, so her podcast has, for now, gone online, with episodes featuring image-makers recorded in libraries, printing studios, and open-plan apartments for IG live chats with them. 
Andiswa's approach to her work is the result of multiple determinants. For one, she was born and raised in Langa, Cape Town. Lack of access to gallery spaces, photography mentors, and little knowledge of the art world's language meant that she had to innovate along the way.
She is also a queer-identifying black woman whose prospects, while carving out a career in an industry where only "one of us" gets a full access pass to the table, are dismal. Yet, she creates, and continues to utilize off-centre avenues to build an audience for her work. 
"In South Africa, there's a very conservative approach to galleries and who shows in them."
To gain a better understanding of how South Africa's art world stratifies art practice, take a look at other artforms. Breeze and Falko are two graffiti artists who've left their ink-prints on the global street art scene. While they've done work with galleries in the past, none of them are signed to one.
Explains Breeze: "In South Africa, there's a very conservative approach to galleries and who shows in them. People are scared to be leaders here. The cost of taking a risk is high."
Asserts Falko: "Being the way I am, and having dealt with galleries on an entry-level, I am really struggling with handing over fifty per cent of my earnings. But, if you become an established gallery artist, they do bring a lot to the table that you pay your percentage for."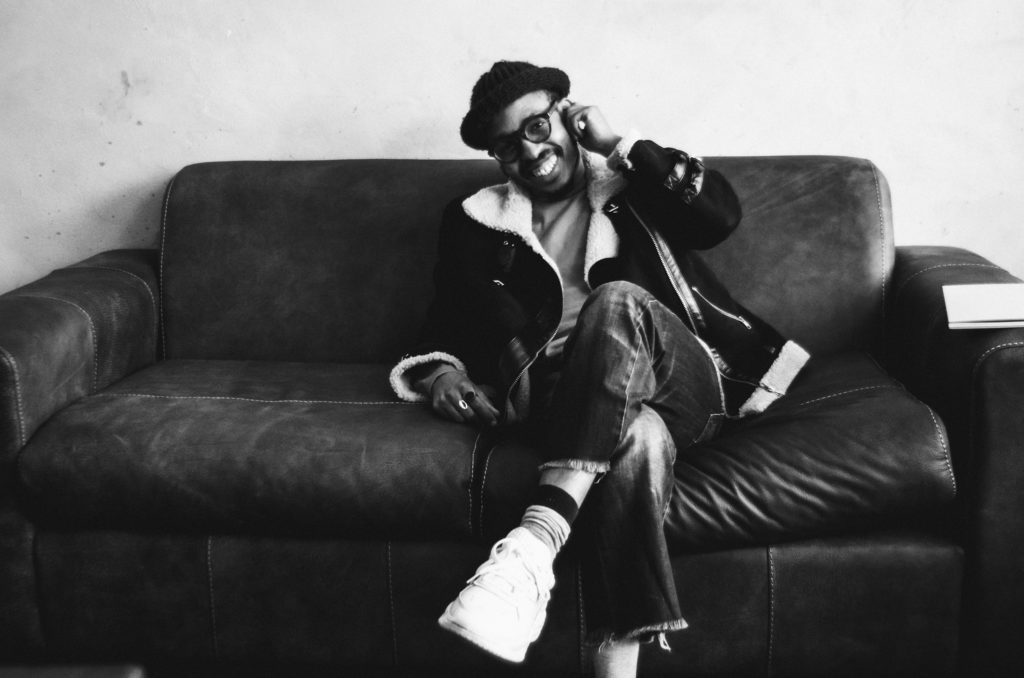 The photographer Andile Buka has been a featured guest on Andiswa's podcast. His images are widely lauded, having worked on global campaigns with leading brands. He is also a published author of a photobook titled Crossing Strangers (2015).
In his podcast conversation, he mentioned the fact that there are no books by black and brown photographers in South Africa's bookshops, and highlighted the economic conditions of artists who work independently, as well as the rigid art industry with its non-inclusive arts spaces. 
"It's easier to publish if you're under a gallery, than when you're independent. We don't have the resources. Even dummy prints are expensive."
Since joining The Sartists visual storytelling collective in 2014, his goal has been to excel in the street photography scene.
"Up until today, it's still something that I'm trying to manage; this balance where your work is showing in museums and is collectable, but at the same time you're shooting dope ass campaigns on the streets," he admits.
"When you look at published books, they're very polished, retouch-heavy, and that shows you the finance back-end."
Crossing Strangers was done with personal money and no gallery. "It was DIY, on Lightroom, on Skype; just using what we had," Andile recalls.
Jabulani Dhlamini is a photographer whose work examines the difference between observation and participation. He started early, working as a family photographer in Soweto, where he grew up.
"People gave me money, and I did what they wanted.' That has influenced me until now. We need to collaborate; I have something that I want, but at the same time, people need to direct. Their representation is important," he says.
Jabulani subverts how a gallery artist is expected to behave. Though signed to South Africa's Goodman Gallery, he refuses to become a product confined within plain white walls. 
'…this current wave of photographers is plugged in and hip to global events.'
"I test all my projects before I exhibit them. My work is done in the hood, for hood people. I make posters, paste them on shops, and have dialogues around the photography. My work doesn't end when the image has been made, it goes beyond. After I make an image, I'll print out 5×7's and take them back. I give a few options and use those to start a dialogue about which image the people I have photographed want."
Like their predecessors, the likes of Ernest Cole, Santu Mofokeng, Neo Ntsoma, Ruth Motau, Sr Zanele Moholi, and countless others, this current wave of photographers is plugged in and hip to global events. Topical issues such as representation and identity – fodder for the creatively aligned – regularly reflect in the work produced. Currently, there's a welcome fascination with queering the narrative that is playing out in varied, beautiful ways, as witnessed in works by photographers including Nonzuzo Gxekwa, Elijah Ndoumbe, and Andiswa herself.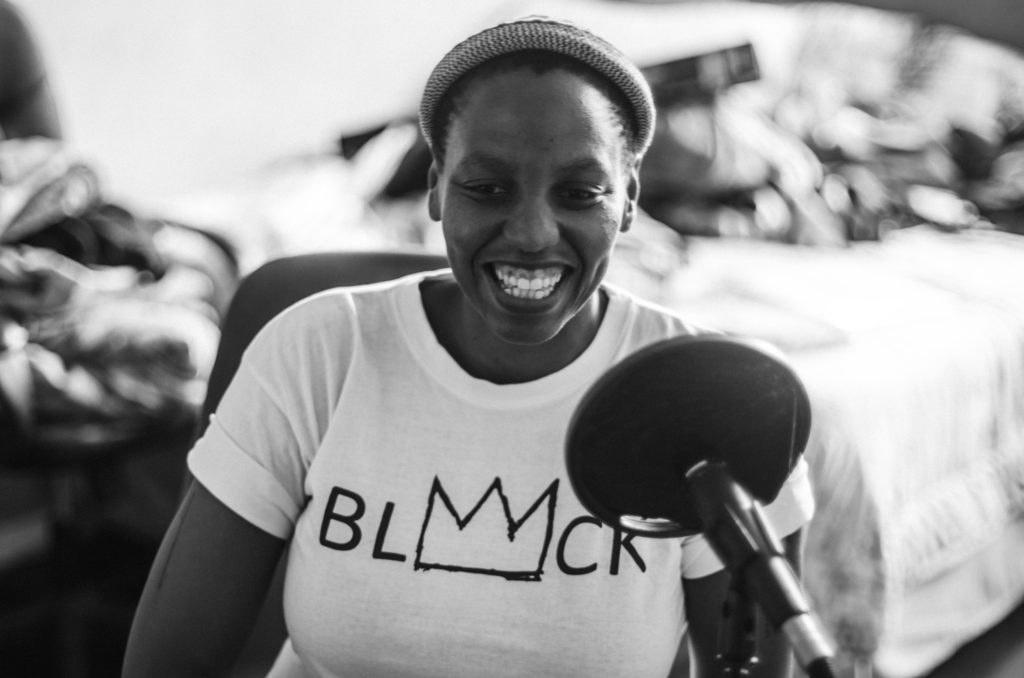 Amichai Tahor, founder of the Joburg-based printing studio, Lightfarm, occupies a unique position in art and photography. His clients range from big-name galleries, to independent artists. "Now that the big galleries are dormant, we're seeing the mushrooming of a direct conversation between producer and readership," he says.
For him, galleries do have an important role to play, especially through the support they offer their artists.
"They allow the artist to really be the proprietors of the work and to drive the vision. You tend to get more structure in terms of presentation."
Amichai does acknowledge that the galleries' role as a bridge between the art world and the public is "an unenviable" one. "You do tend to get a clear demarcation of what works and what doesn't. There's a guardianship in that, and it is important. Otherwise, everything jumbles very quickly."
How the artist's role, and the relationships it subsequently engenders will evolve over time remains to be seen. What's for sure is that this new breed of photographers, and others who operate in and outside of the gallery space, will keep creating.
That matters.
::
This commentary, by Tseliso Monaheng, comes from a partnership between Let's Be Brief and People's Stories Project (PSP) – part of the British Council's arts programme across Africa.
Images by Tseliso Monaheng