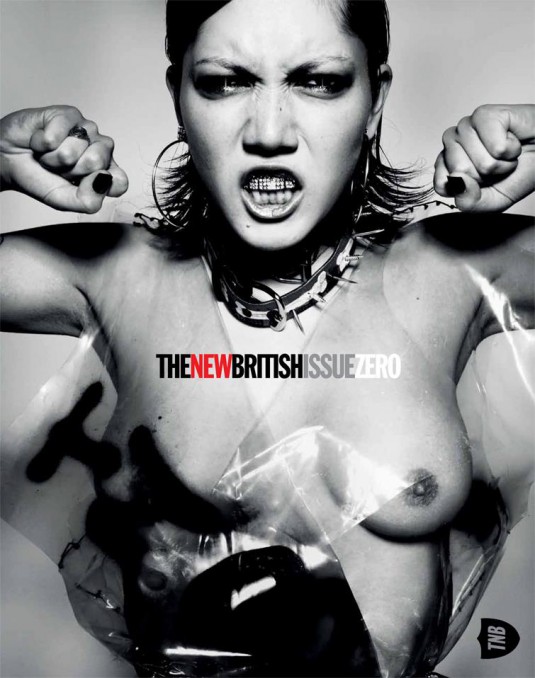 The New British is a multi-platform magazine, set-up by Kez Glozier & Neville Brody. The new cultural offering aims to re-frame the 'British' narrative by sharing stories and perspectives from underground culture.
As TNB goes from print to digital, its second iteration is the Legacy Issue: a multi-media experience, created in Adobe's Digital Publishers Suite and soon to be made available for download as an app. The magazine content comprises of film, articles and music, lending itself to an immersive experience that is boldly creating a new way to interact with digital content. And like underground culture, which inevitably ends up permeating the mainstream, TNB looks set to herald a new trend in content making.
The Legacy issue features contributor content from the likes of Dean Chalkley, Ben Marshall, Ruth Hogben and artists Skinny Girl Diet. The Apple Store (Regents St) on Thu 4 Dec, features a panel discussion with the aforementioned creatives. The talk includes editor Kez Glozier and will be chaired by LBB's Stephanie McLaren-Neckles. Be there for a chance to learn more about the magazine and its ambitious intentions.
::
The New British – Legacy Issue launch // 4 Dec – 7pm // Apple Store – Regent Street