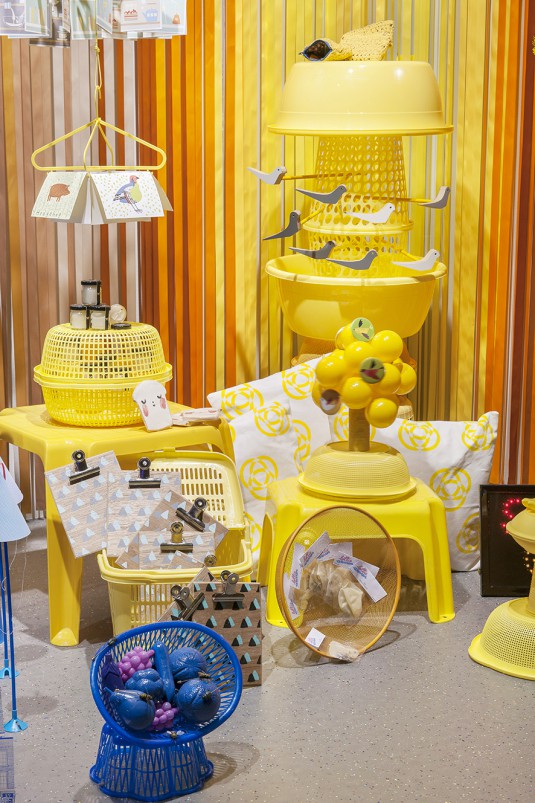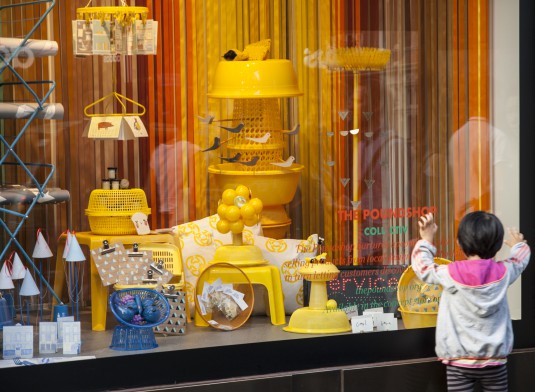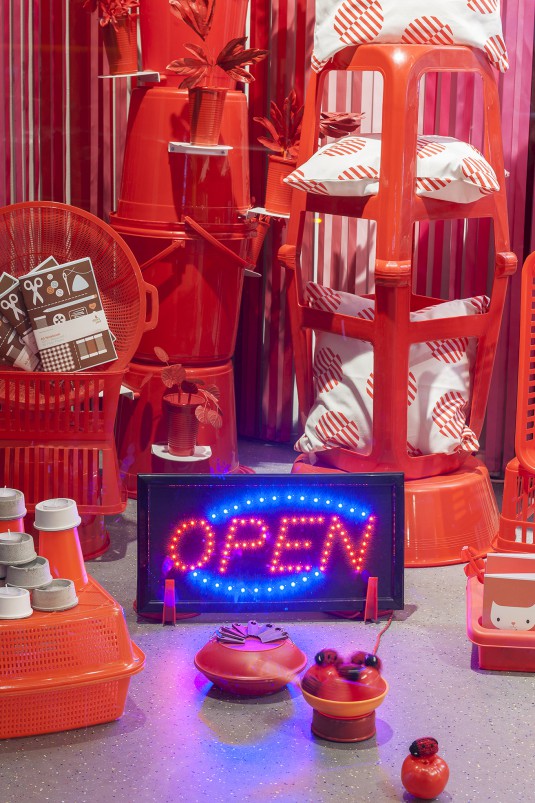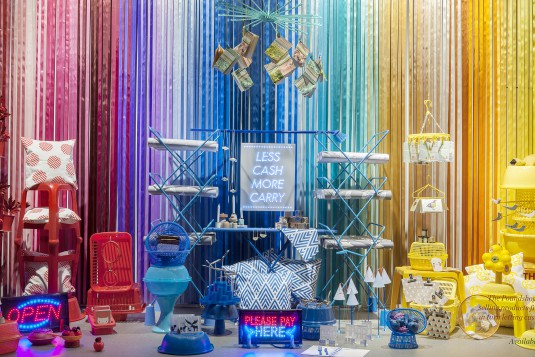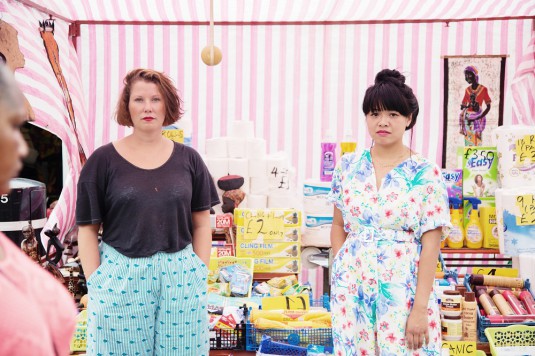 The notion of good design generally comes with a premium price tag. Turning that idea on its head are friends George Wu and Sara Melin. In 2010 the pair set up The Poundshop: a design retail platform with a price range of £1 – £10. Since launching their frugal design business idea, George and Sara have set shop in an array of places and spaces, including Selfridges, The Science Museum, Russia and Japan.
The industrious duo tells us about the value of a bargain, why it's important to trial ideas, and an impending BBC Poundshop Wars debut.
Q) Tell us a bit about the Poundshop?
The Poundshop is a platform for designers to test their products on the retail market with the strict price brackets of £1, £3 and £5. We started 4 years ago in an empty retail space in Hoxton and from there have been popping up all over London at Selfridges, Somerset House and ICA to overseas in St Petersburg and Japan.
Q) How would you describe your brand in 5 words?
Bargain, pop-up, innovative, creative, products.
Q) What was the impetus behind setting up?
The love for design, pound shops and wanting to create something together. It did actually start as a joke when we chatting at a Christmas party. We were talking about designs shops and the empty high street, and a friend stated the only shops that were still surviving were pound shops! We joked that we should start a design pound shop and after thinking about it over the holidays, we did!
Q) What's the perceived problem you are solving?
At the time we started The Poundshop the recession had officially been announced, we had just graduated from the RCA and suddenly there wasn't much work for anyone. We had friends producing really beautiful products but there was no-one buying them. So we decided to flip the idea on its head – instead of making 1 product for £100 why not make 100 products for £1? It was a bit like the Ikea model. Now 4 years later the market is very different but people still love a bargain!
Q) How have you found the experience running such a project? What key learning have you taken from it?
Always write contracts, don't be scared to ask, no ideas are too big, be professional and always treat everyone you work with well, you never know who you will be working with next.
Q) You've created a business around your passion. What has been your most exciting accomplishment so far and the most challenging?
Sara – Most challenging was definitely working on our Russian shop, which was a very steep learning curve… For me, I think the most exciting was when we went to Japan and made a shop at Loft in Tokyo.
George – I think my most exciting part of the Poundshop so far is to have a window in Selfridges. To be the first Poundshop in a luxury store is quite funny!
The most challenging for me is also the Russian shop – learning about customs, VAT and the proper business stuff the hard way!
Q) What advice would you give other creatives wanting to start their own independent ventures?
Sara – Go for it and stick to it if you think you have a good idea. Nothing happens overnight.
George – Find someone who is mad as you to make something with. It's so much more fun and quicker doing it as a team.
[pullqoute]If you are not selling then you need to realise that something is not right with your product and you need to find out what it is.[/pullqoute]
Q) How important is it for designers to test out idea / products and marketplaces?
Sara – Really important I think, if you are not selling then you need to realise that something is not right with your product and you need to find out what it is.
George – Hugely important – usually creating your own product entails huge financial outlay and you don't want to be stuck with 100's of units with nowhere for it to go. So it's good to do small runs at the start and get the market's reaction. See what people like, what they would change and if the product is really working.
Q) What do you foresee as the current trends and culture that will impact our ideas of design / and or retail?
Sara – I think we will go more and more back to the craft of making things, we now want something that will be beautifully made and last for 30 years!
George – Yes I think that's definitely something we have noticed – people now have more disposable income but after the recession, they are still very careful with their money. People are asking themselves is this something I really need? So there is definitely not as much panic buying as there was 4 years ago!
Q) What was the last book that you read?
Sara – Just started a book club, we read a book called Lucky us, it was really boring so I don't really recommend it!
George – I just read the new Miranda July – The First Bad Man. I liked it, but not as much as her short stories.
Q) What's on your current playlist?
Sara – I love podcasts so mostly those.
George – really loving the new Beach House and Tame Impala albums.
Q) What labels / designers are currently exciting you? Any 'ones to watch'?
Sara – I am liking Camille Walala she is doing some amazing interiors at the moment and Illustrator Hannah Warren. She is funny.
George – One of our past poundshoppers, duo Nice to be Nice created wonderful candlesticks for our Selfridges shop which were picked up by The Conran shop for development. They have just created the interior for One Good Deed Today a shop in East London which looks fantastic!
Q) What's next for The Poundshop?
Sara – Being on Poundshop Wars! Last year we were filmed following our set up of our Christmas shop; from submission to opening, slightly nerve-wracking, not sure I want to see myself on telly! It's showing on the 23rd of September on BBC1 7.30 pm. We are also in talks about our upcoming Christmas shop.
George – Right now we have our pop-up webshop open. It's open to coincide with Poundshop Wars so people can grab some goodies right now!