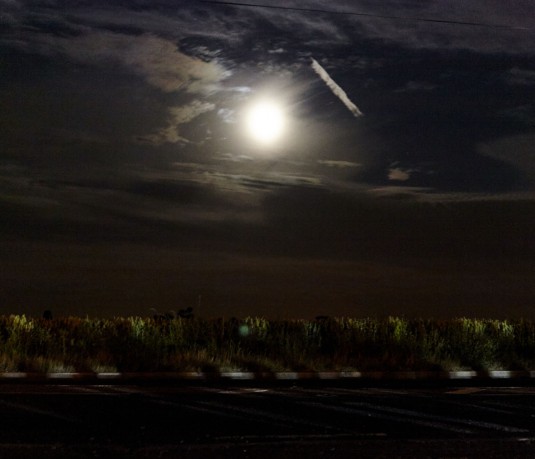 It's midnight on the fourth of July and I've been riding into the night on the Dunwich Dynamo. It's a full moon, but once leaving the city the light has been soaked away by the trees of Epping Forest. I'm left doggedly following the flickering red light in front of me.
The Dunwich Dynamo is a yearly bike ride beginning at 8.30pm in London Fields park in East London, ending in the ancient town of Dunwich on the Suffolk coast at whatever time in the morning you get there. I've been talking about doing this ride for ages, with various friends reporting that it's a great ride. I bought a bike last November – a proper racing bike, enough to support my fantasy of being a tour rider. So this year I thought: come on! Let's do it!
I reach the first stopping point in a little village with a small pub. I feel like I'm part of a little travelling festival, an all-nighter with a different flavour. The riders are a mixture of club riders, enthusiasts and people like me who just want to give it a try. High-end racers, mountain bikes, bikes with speakers and music playing, fold up bikes, ridden by young and old. I'm dressed in a tight cycling kit, an outfit I thought I'd never wear. Before this ride I think the furthest I'd ridden was 20 miles; the Dunwich Dynamo is six times the distance.
I'm carrying 6 bananas, 600 ml of muesli mixed with juice, 2 bottles of water and 6 energy bars – most of which I have eaten by 2am when I arrive at the halfway stop. 'Halfway' is a village hall in the middle of nowhere, a refuge for the DD. Here they have hot food, tea and coffee to re-fuel. I text my friend Alan and let him know how I'm doing. We work together on weekend evenings, so I know he will be awake, despite the time. We discuss via short texts how the world adopts a strangeness at night. Alone on the country roads I create a little intimate world with the beam of my light guiding me through the journey. I leave the village hall and re-join the route. This is not a race, but I have to challenge my body to continue. I know now that I have to earn every mile if I am to succeed and reach the end.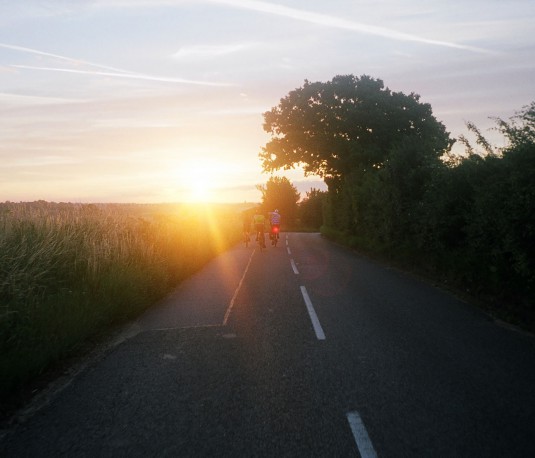 I'm rewarded by sunrise at 4am – it's rare that I see the light rise from nothing to a beautiful golden colour. I'm feeling good, no punctures so far, no cramps, and my preparation seems to be paying off. Now, after a consistent slog, I find myself with 20 miles to go, and little roadside stalls pop up selling bacon rolls and sausage sandwiches.
By 8.30am I'm wishing it to be over. I really thought I would be relaxing on the beach by now. I know I need to push for the last few miles. A duo of cyclists pass me on a mission for the beach, and I increase my pace and stick with them, feeding off their energy.
Suddenly I reach the beach and Suffolk at 9.30am. I am greeted by a strange sea, with clouds covering the blue sky leaving a serene slate grey. The beach is stony, with a scattering of bikes and happy riders, and some people swimming. I look around and see my friend Tom from London, I thought I was alone and am so happy to see a familiar face.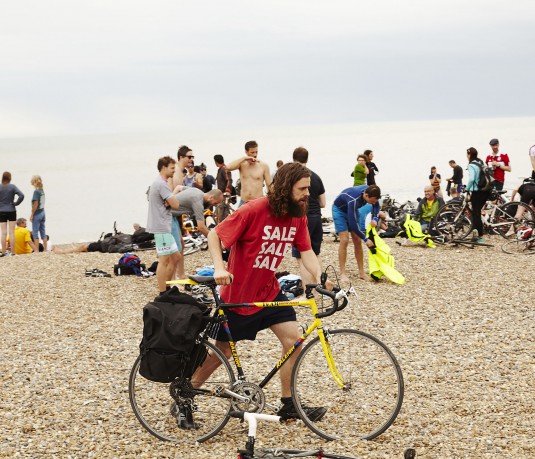 The heavens open, the rain falls and the Suffolk beach is left in peace again till next year.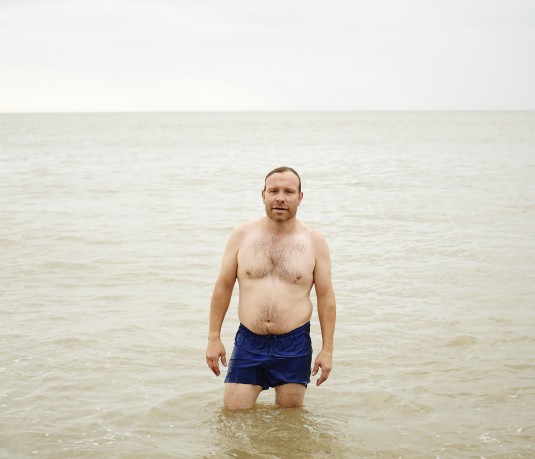 ::