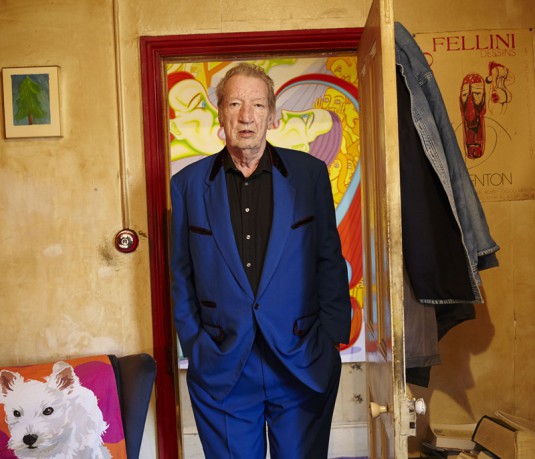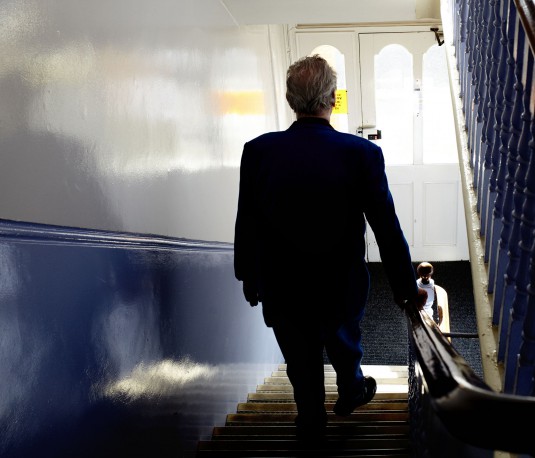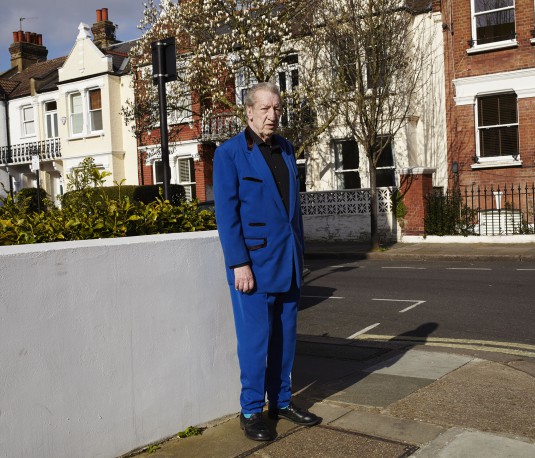 I enter his flat and I'm greeted with a display of his intense artwork hung on he corridor walls, we sit in his back room and enjoy a tea together. Chris is eloquent as his tells me of his life in London.
He studied painting in Liverpool and moved to London in '64, the same year as the Beatles. As you can expect it was possibly the best time to have a Liverpool accent in the city. Before becoming a painter Chris taught at a secondary modern school, then wrote features for the magazine Art and Artists. Interviewing Artists like David Hockney and Frank Alback.
When in 1974 Chris moved into his current flat, he found that he could paint again using his front room, which is bathed in daylight. Chris leaves me alone whilst he changes, I take a closer look at his work. The paintings are full of characters, colours, hints of stories, relationships. I imagine that if you look at his work long enough you really would feel that you knew him and the people that contribute to his life.
Chris returns in a bright blue Teddy Boy suit. Teddy Boy was a group of men in the mid-fifties typified by wearing suits in the style of Edwardian dandies. This style suited Chris although originally his mum wouldn't let him buy a Teddy suit in the fifties. So it wasn't until he moved to London that he bought one. We take a few shots around his place. Chris is strong in his identity and fearlessly independent in his life.
I feel this as I shoot. Chris works in his studio almost everyday and sits proud in his space, we then move outside onto the street. An area which has seen unprecedented change of the past 41 years. Back in the 70's the area was mostly Irish working class, now Fulham and Chelsea has become something vey different. Chris symbolises his areas past, refusing to let the area change him.
::
The Sunday Session is a weekly portraiture project by photographer Robert W Mason, documenting the lives and times of London's creative community