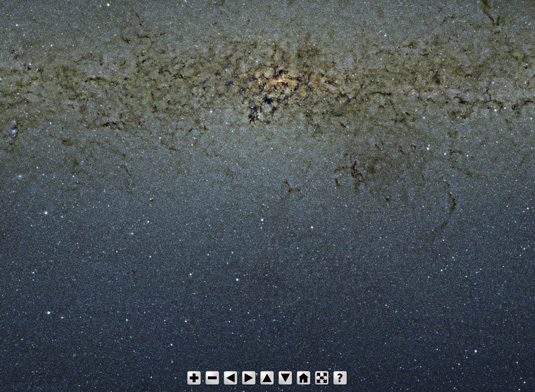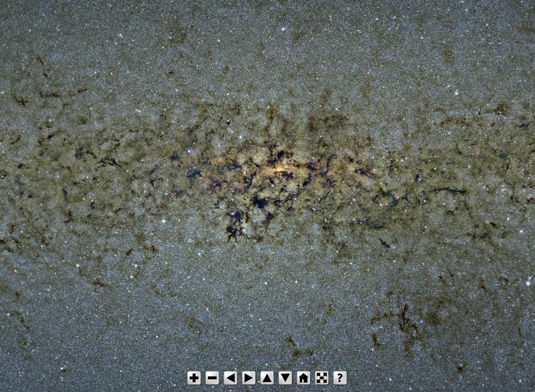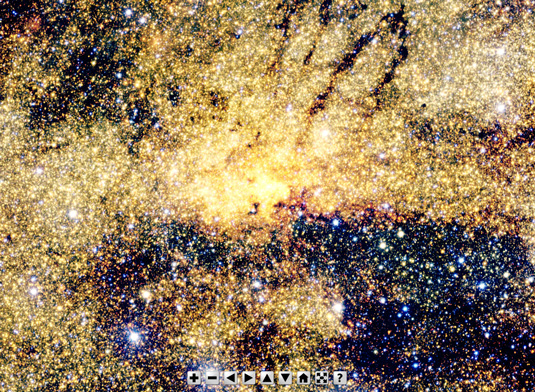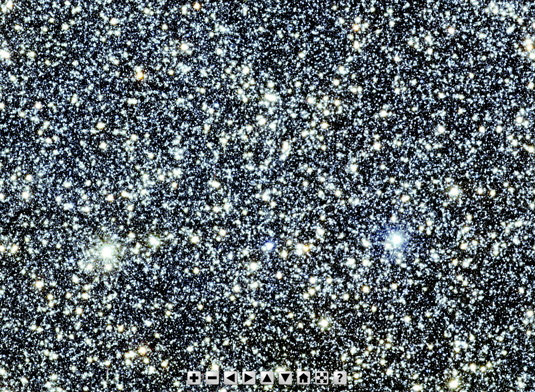 An amazing interactive view of the central parts of the Milky Way: obtained with the VISTA survey telescope at ESO's Paranal Observatory in Chile.
This huge picture is 108,500 by 81,500 pixels and contains nearly nine billion pixels. It was created by combining thousands of individual images from VISTA, taken through three different infrared filters, into a single monumental mosaic.
Visit the site, and zoom / scroll / marvel. We couldn't think of a more fitting tribute to the late great Sir Patrick Alfred Caldwell-Moore; the self-taught stargazer who taught generations how to understand the Sky at Night.