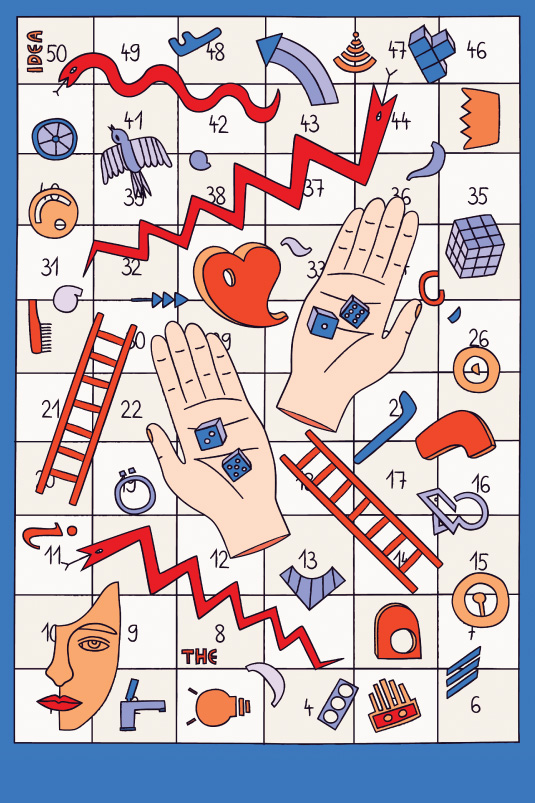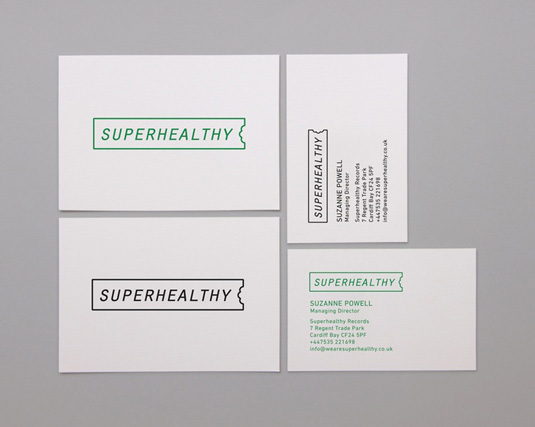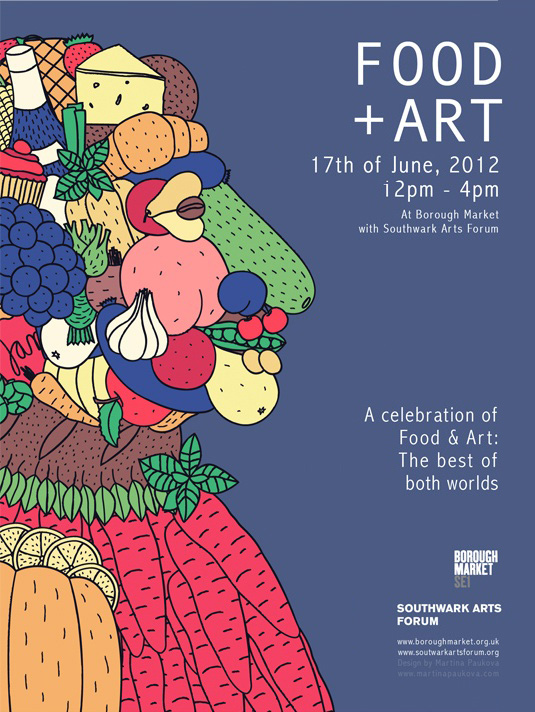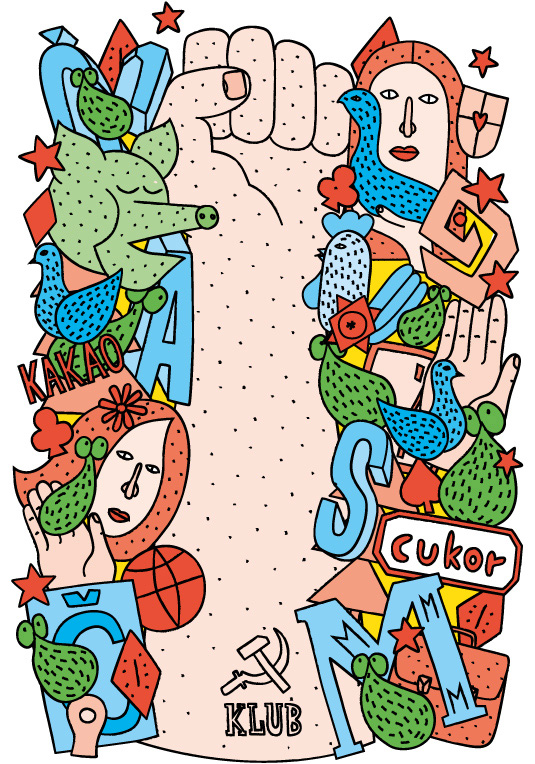 Life is a board game, filled with symbols shortcuts and nasty snails.
Illustrator / Designer / LBB Talent Martina Paukova's winning poster was vibrant, esoteric and entirely open to interpretation; all good reasons to fall in love with it.
Martina's design work is clean and considered, marrying perfectly with a bold distinctive illustrative style that is full of character. Martina possesses an analytical eye and the uncanny ability to extract something fresh from any creative brief. Ms Paukova is also for a useful turn of phrase. Who needs to hear more from me; here are words from Martina herself:
Superhealthy Records: An identity for a Welsh music label. Watch out music lovers.
Borough Market and Soutwark Arts Forum: Food and art are subjects definitely worth celebrating.
Childhood Heroes: A picture for yet another Power Lunches exhibition. Childhood heroes was the theme. Me as a communist child, a western consumer was the hero. How sad.
Not sad at all. Like I said; full of character.