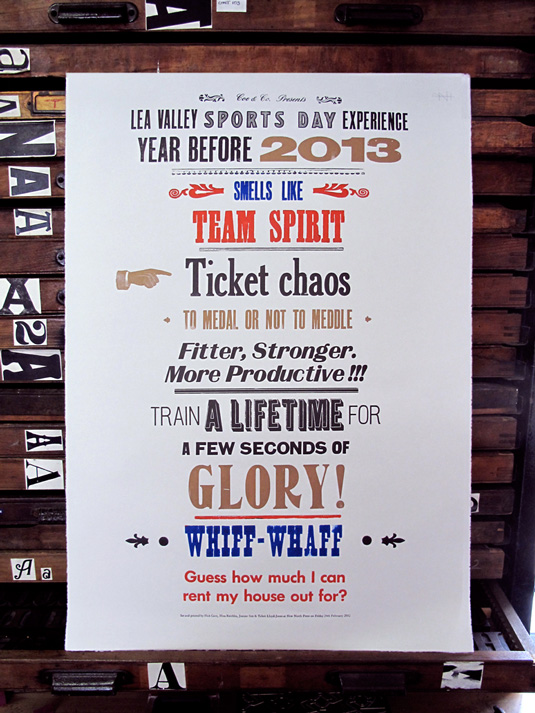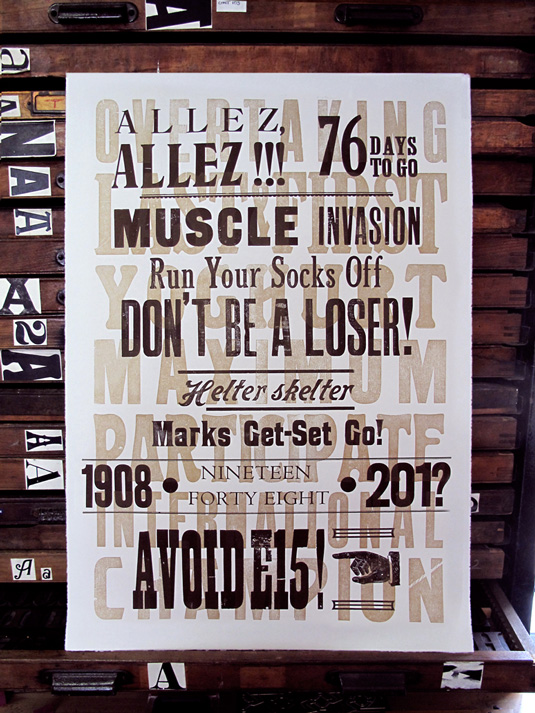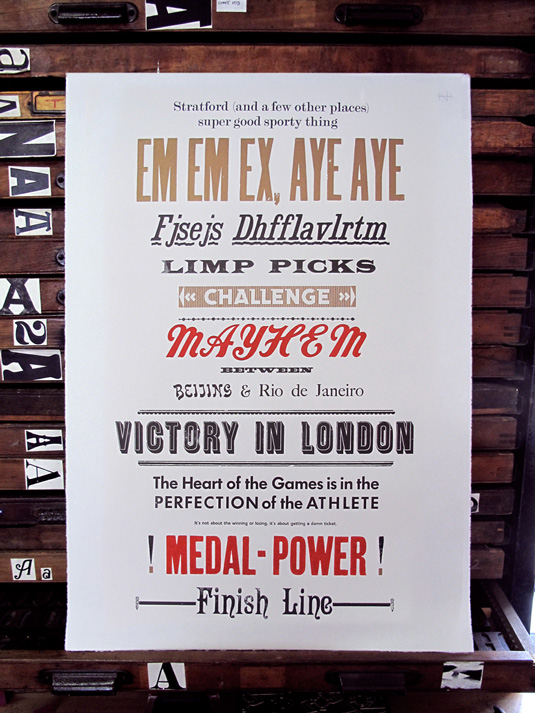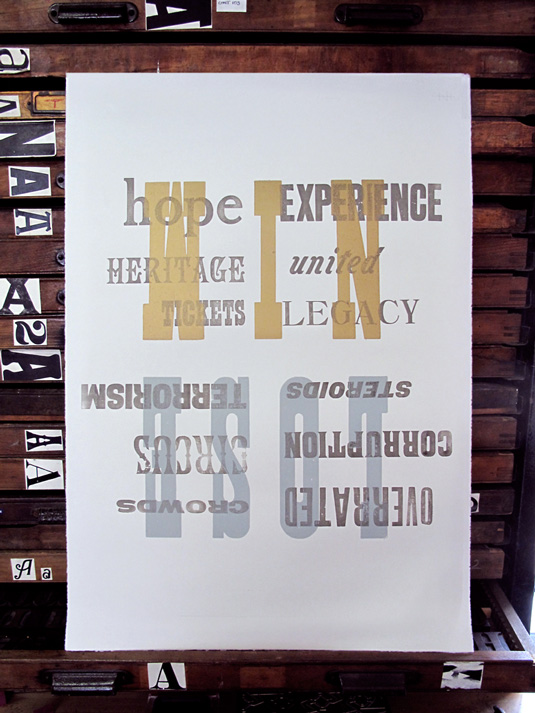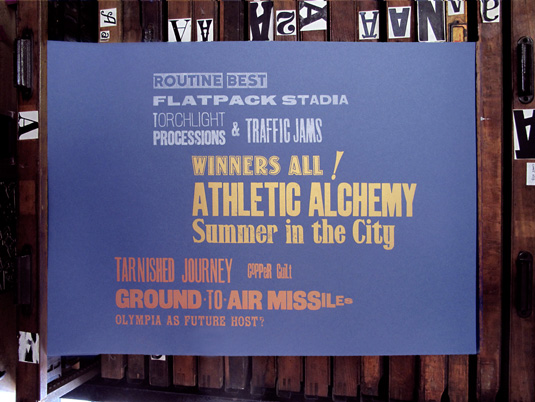 We asked for one poster entry; New North Press ripped up the rule book and sent us five. We could only feature one at the Boxpark event, so we've presented all five in all their glory.
Established by Graham Bignell in 1986, New North Press is an artisan letterpress print studio based in Hoxton, East London. NNP ran workshops of up to eight participants were in turn set the challenge of producing a group poster on the subject of the Games, strictly adhering to the stipulations in the 'Guide to Protected Games Marks' document made available by the Olympic Committee – almost a brief within a brief as it were.
While we could only feature a single poster for The Art of Winning comp, all five posters were winners in our books.