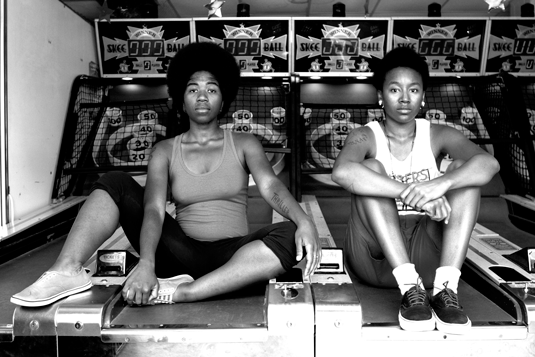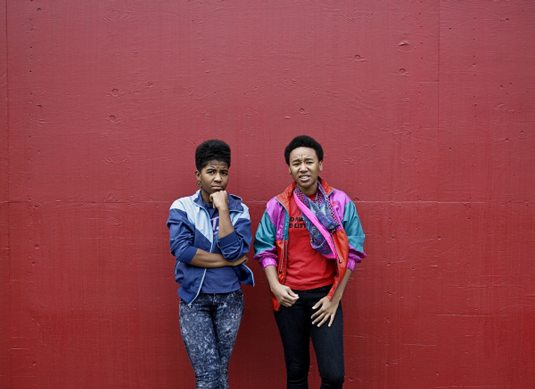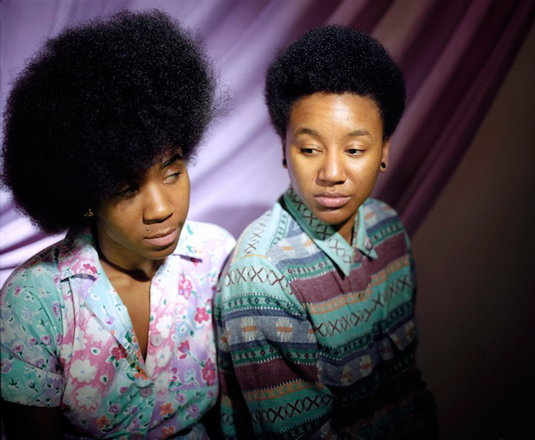 If there were a scale of female hip hop representation, you would have Nicky Minaj on one end and THEESatisfaction at the other. The antithesis of the highly manufactured and artificial, the duo's sound is soulful and considered, as they say in the house inspired – Queens, "turn off your swag".
Signed to cult label Sub Pop famous for their contributions to the Seattle grunge scene and signing the legendary Nivana. The musical pairing seems to have influenced the bands strategy for live tours, opting to support indie bands to access a wider audience for their music.
Their positioning seems to be working a treat as they're popping up on all self respecting taster maker sites and blogs, (check out the Fader interview). THEESatisfaction's personal style is distinctly 80's / 90's retro; I particularly love the press shots and the 80's style US high school photo shoot.