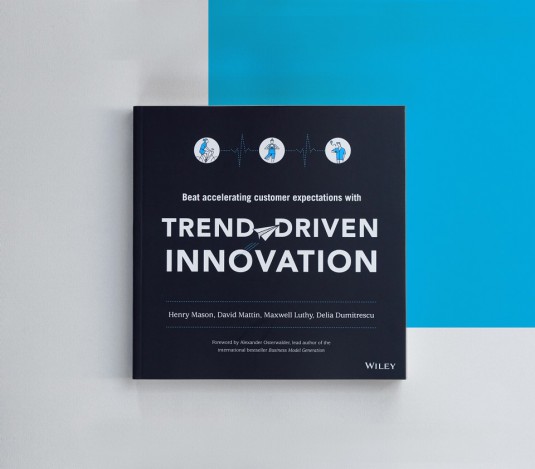 Every business leader, entrepreneur, innovator, and marketer wants to know where customers are headed. The problem? The received wisdom on how to find out is wrong.
Henry Mason, MD of Trendwatching and co-author of Trend Driven Innovation, will be sharing some of his tried and tested insights in consumer behaviour, such as the 'counter–intuitive truth', to discover what people want next. From Apple to Uber, Chipotle to Patagonia, learn how to draw powerful insights from the way leading brands and disruptive startups are redefining customer expectations.
Join Henry Mason and Let's Be Brief to get a taster of how to build an organization that matters, with products customers lust after, and campaigns people can′t stop talking about.
A limited amount of books will also be available to purchase on the day.
::
Trend Driven Innovation with Trendwatching // 10th May ~ 1-2pm // Shoreditch House, Ebor St, E1 6AW // Want to bag a complimentary ticket? Sign up to the LBB newsletter to be eligible for LBB events at Soho House Group.
LBB newsletter subscribers book your ticket here.