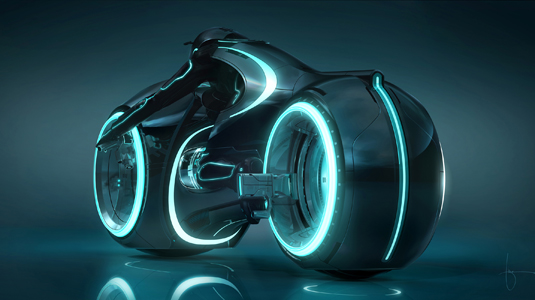 Picture the swanky but slightly chaotic scene. It's the screenwriters strike of 2007. There's no new product and no scriptwriters to make it. What to do? Dip into the archives of course, for a brand that was crying out for a remake.
So what next when you need the hard cash of major investors in order to bring the project to life? Well if you've got the iconic visual references of the original Tron to drawn on, you for-go the script and cut straight to the trailer.
Post production juggernauts Digital Domain did the honours, which in turn brought on the necessary brands and distributors to make things happen. Most tellingly from a marketing perspective was the simultaneous development of a Tron Legacy computer game, which if modern marketing trends count for anything, will probably outstrip the ridiculous revenue already promised by the film itself.
Not every brand will be able to try this at home, but it won't be the last time we see this potential means of production.