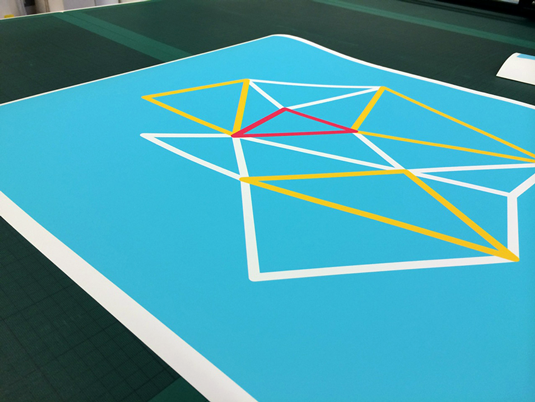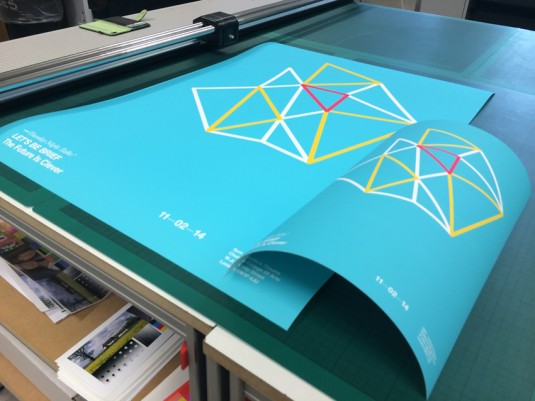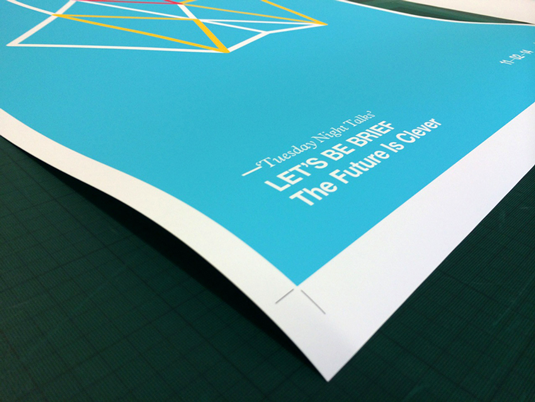 This week we will be sharing some insights into our various projects and multi-disciplinary practice at Chelsea College of Arts' Tuesday Night Talks.
Curated by associate lecturer and graphic designer Pete Chadwick, the event was kicked off last year by illustrator Anthony Burrill.
For each Tuesday Night Talk event, Chelsea College Arts BA Hons Graphics & Communication students are challenged to create a poster based on the theme of the presentation, with the winning design committed to print.
Based on the concept of The Future is Clever, our poster was designed by third year student Phoebe Beasley. We felt it communicated a minimal, flexible visual abstraction of our LBB ethos — connecting the dots between culture, communication and business in dynamic visual form.
Upcoming event speakers for Tuesday Night Talks include: A Practice for Everyday Life, Danielle Pender and Shaz Mandani (Riposte magazine), Bruno Maag (Dalton Maag) and James Greenfield.
::
LBB co-founders Stephanie McLaren-Neckles & Ansel Neckles at Tuesday Night Talks — 5pm – 11th February 2014