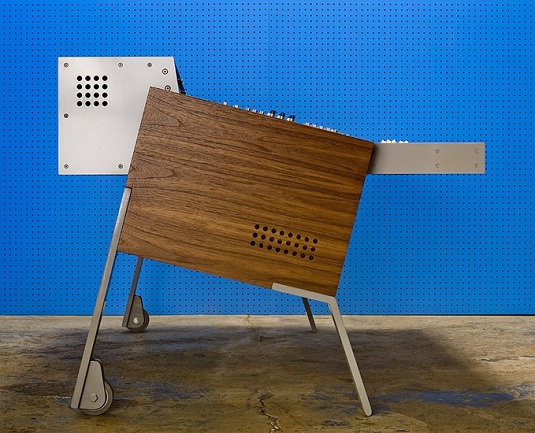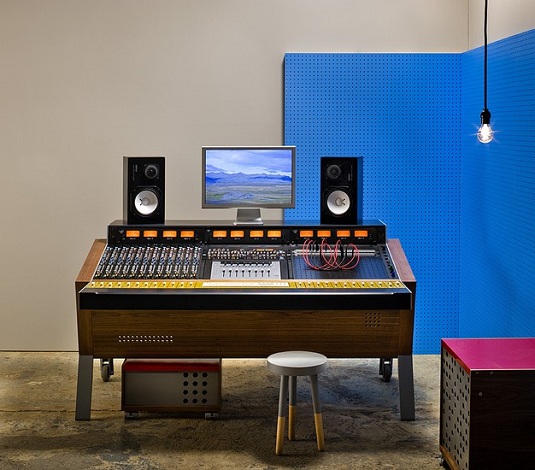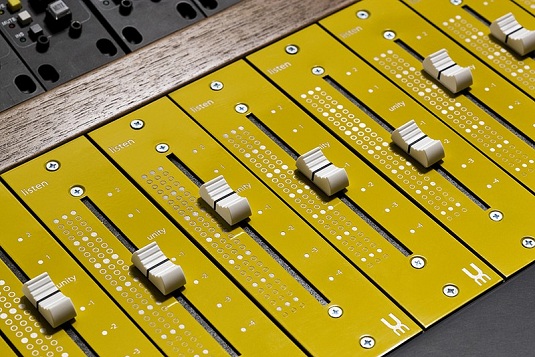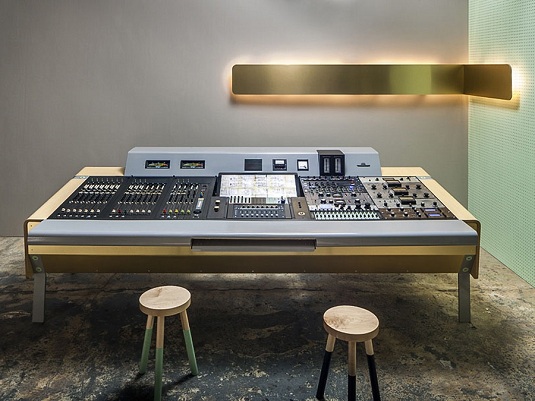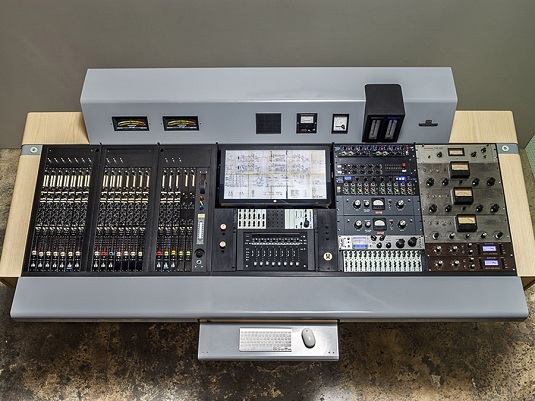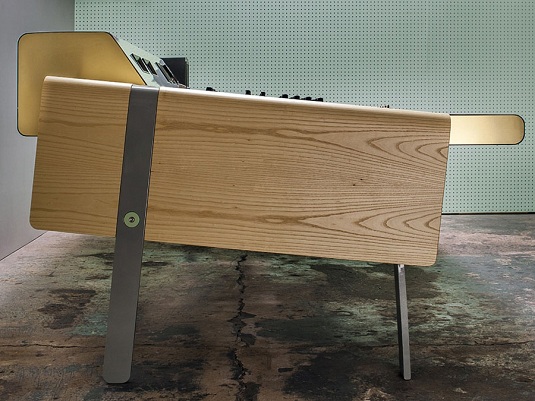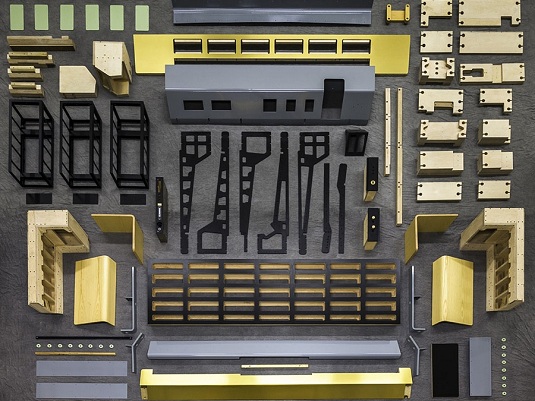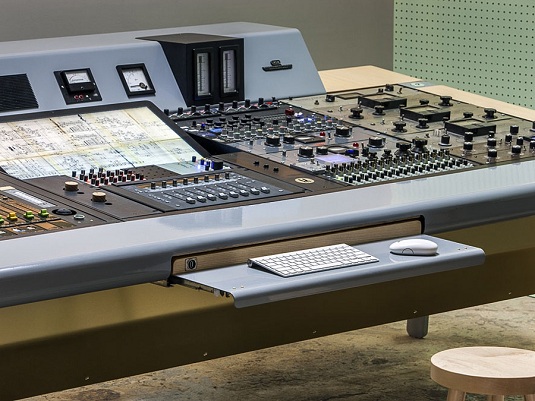 Recording studios are places of wonder and beauty – even the dingiest back street music studios have a certain allure. Who wouldn't be fascinated by the L.E.D lights and the moving twiddly bits of a mixing table?
Design studio UM Project have crafted a particular niche in designing and producing studio consoles that could easily double as pieces of art in themselves.
The analogue console was created for Allen Farmelo in 2011; who went on a fanatical two year journey to create a custom build portable analogue console.
UM Project's latest recording studio table mixes both analogue and digital for The Motherbrain and features technology by Tonelux and Apple.
::
Photography by Francis Dzikowksi / Esto