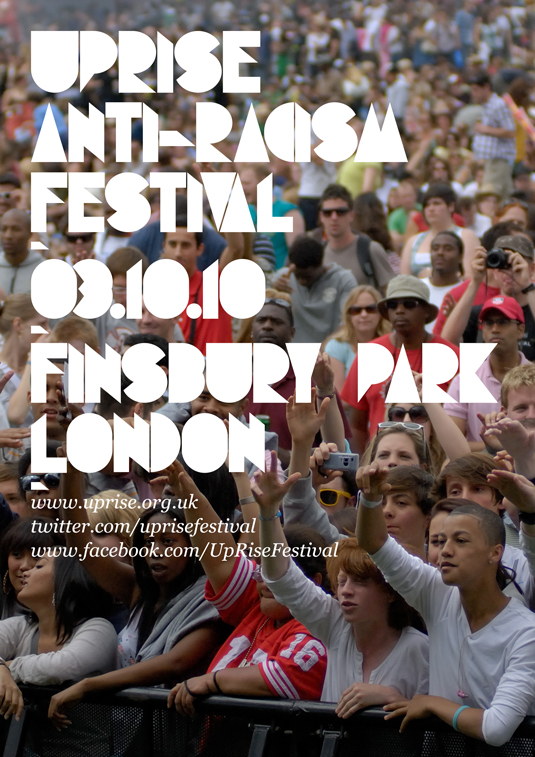 From the ashes of Rise comes the UpRise Anti-Racism Festival on October 3 in Finsbury Park London.
The previous incarnation went down in a blaze of contention and glory. Brazen Bunch, Zap! Bang! and twenty%extra™ have bowed to the will of the people to bring back an event that never should have left in the first place.
We've achieved an awful lot in a very short period of time, but there's still much to do and funds to raise. So if you – like us – want to put our money where our mouth is so to speak, then please lend your support by joining the ever growing £1 Crew [larger donations ARE welcome], joining the FB page or just spreading the word.