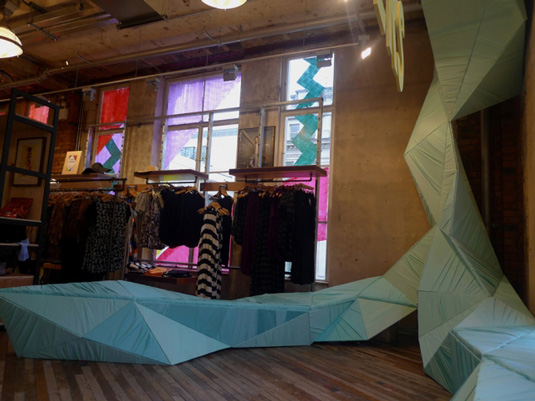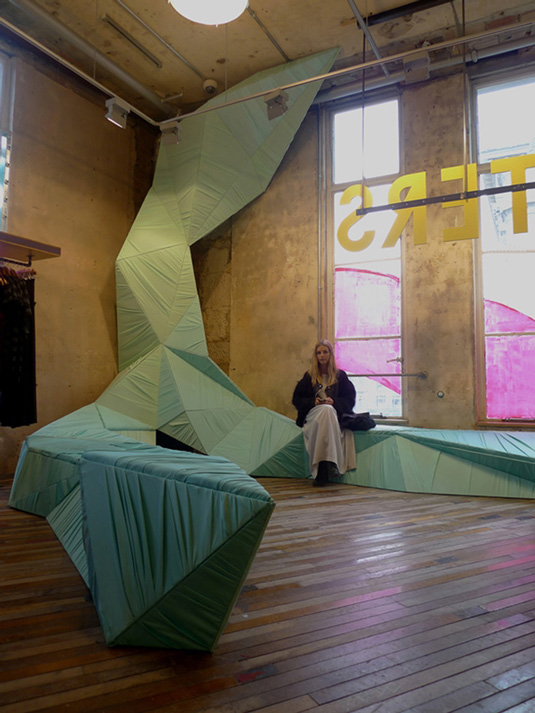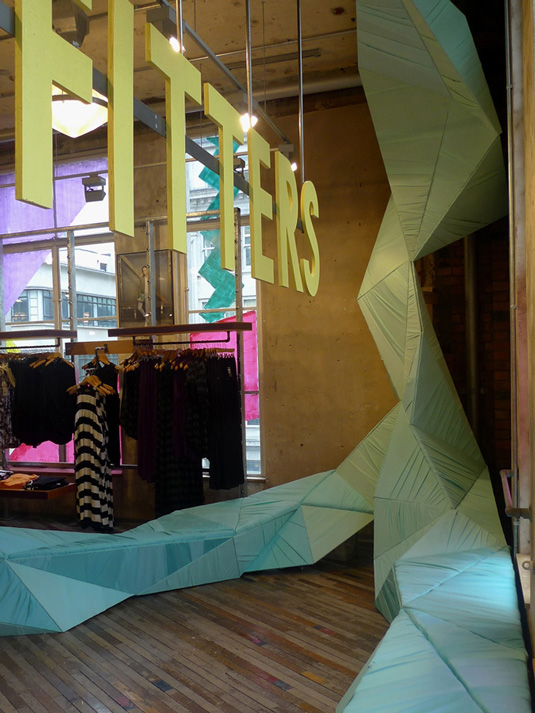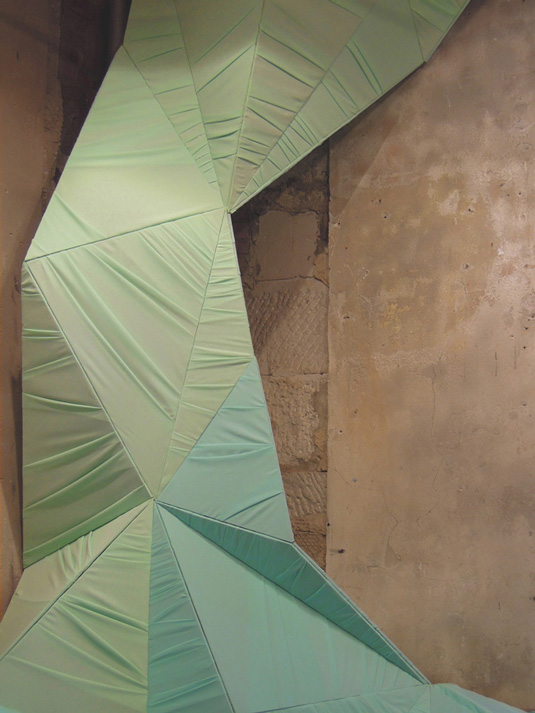 Is it a seat? Is it art? Well it's both actually.
An interesting move for hipster high street chain Urban Outfitters, who recently commissioned Alexander Mulligan and Claire-Anne O'Brien to create Vertex; a 3-d installation for the flagship Oxford Street store.
Possibly picking up on the Boxpark trend of creating retail spaces that mix culture and commerce, this will become a trend for the more daring end of the retail market to engage consumers in alternative ways.
If you're in town, you can pop in and see it at: Urban Outfitters, 200 Oxford Street, W1D 1NU, London