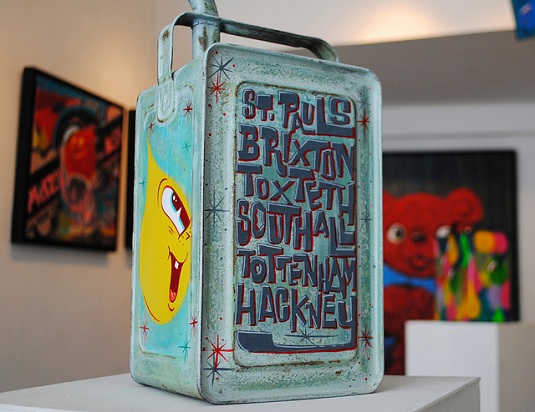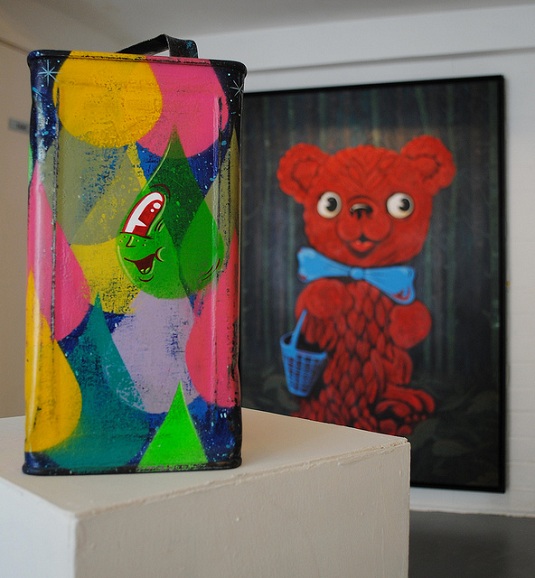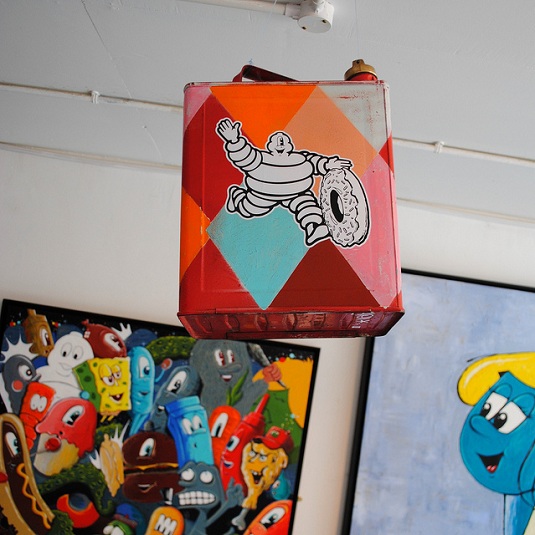 If you want to say something really interesting – or even just to take the piss – the most subversive tool you could ever use are cutesy cartoon characters with bright rainbow colours.
This good could also work for evil,  a la those crap M&M characters and the Coco Pops monkey. With his show Poptimism, Graph artist Vinnie Nylon dissects then visually remixes a lifetimes collective-obsession worth of 20th century advertising and icons, as Poptimism "reintroduces, reevaluates and explores the themes of seduction by ad media, sentimental attachment and mass production".
Those with a keen eye may have seen Mr Nylon's sticker character around town. If you haven't fear not, as you can catch his exhibition until early October.
::
Poptimism at High Roller Society | 8 September – 7 October 2012
Unit 10 | Palmers Rd | London | E2 0SY | FREE ADMISSION
Photographs by Stickee