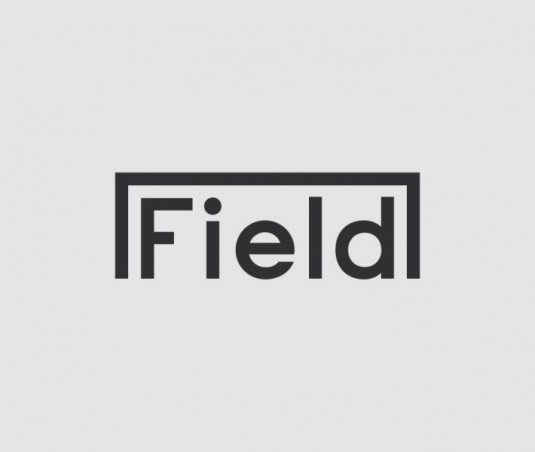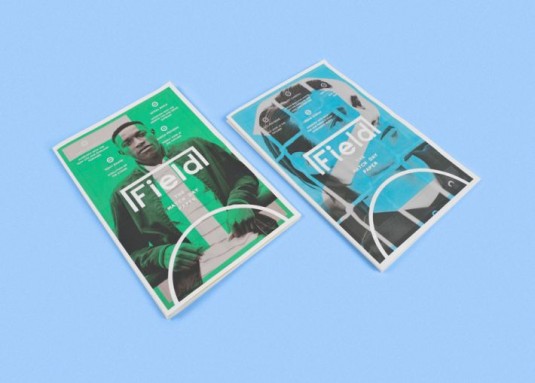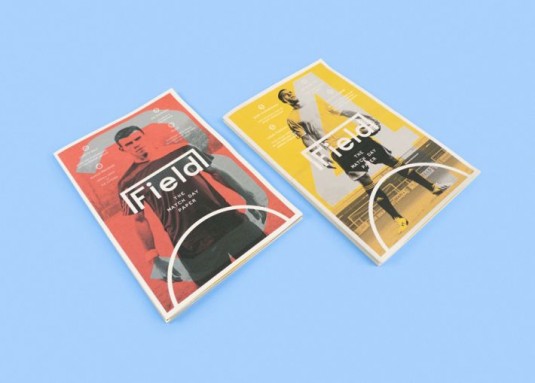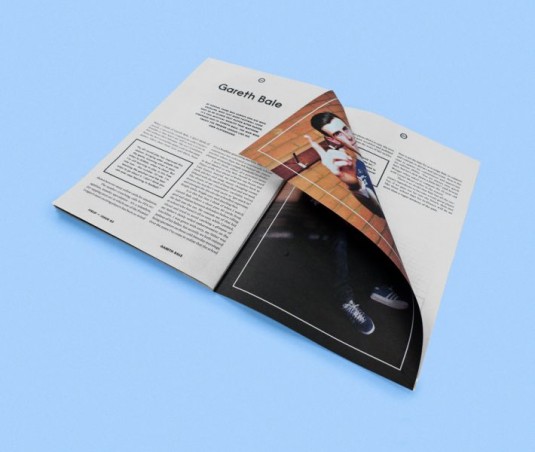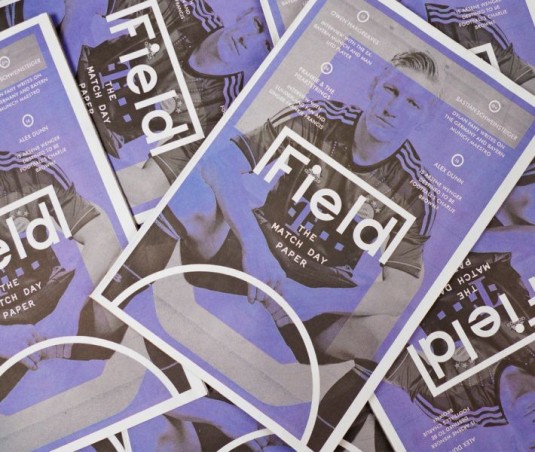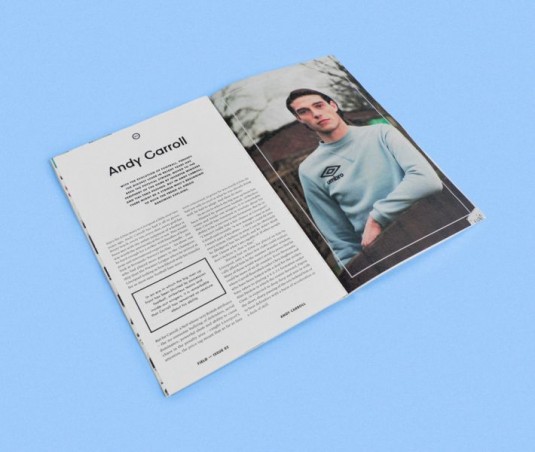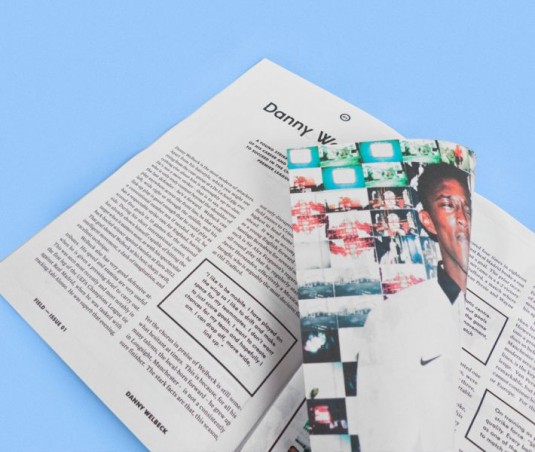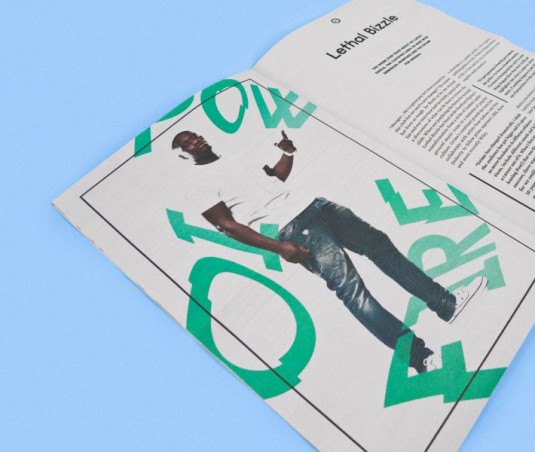 "Appealing to an audience as mainstream as football's shouldn't mean we have to design a mainstream magazine." — Well Made
Football is changing. Slowly. Yes, there is the misguided machismo that governs too large a percentage of footballing discourse (see. MoTD), but in the hands of Brendan Rogers and Arsène Wenger, there exists a means of affecting deep rooted cultural shift in the UK. No, that doesn't mean England will make it past the World Cup quarter finals after defending like soldiers in a garrison for three quarters of the match, but hey, Rome wasn't built in a day.
Field is a free football paper which made its debut at the last five games of the English Premier League season, 2012/13. Distributed for free at every Premier League ground on each matchday, it is the brainchild of the publishing team behind the fanzine Spiel, which Well Made also designed.
With a clean, considered logo designed within a set of goalposts, The Field comes with a clear sense of consideration one would expect from a fluid passing game. This approach is then followed through across every aspect of the brand and the magazine design: contents laid out like team formations; page margins based on pitch markings; and lots of other graphic devices lifted straight from clear forms of footballing iconography.
Well Made also have a knack of crafting well made apps, meaning that Field's mobile version marries perfectly with the physical paper. If Roy Hodgson and the F——— A—— heed these words, then England could possibly avoid the usual inquisition come the end of summer 2014.