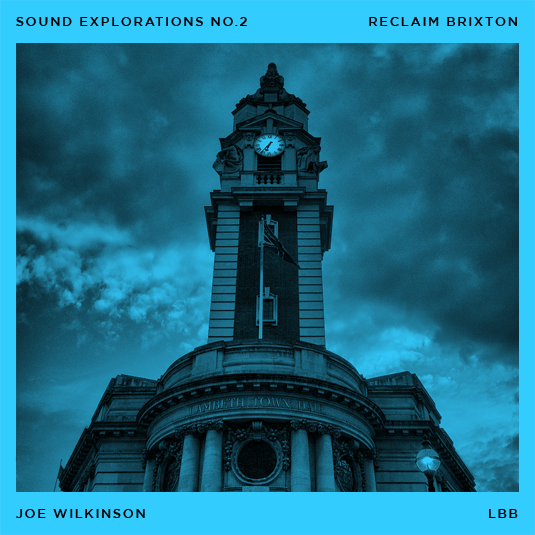 Having attended both the March for the Homeless protest on 15th April and Reclaim Brixton on the 25th May, one thing was undoubtedly clear; protesters used sound extensively to get the point across.
What I am interested in is specifically the character of sounds produced and how these relate to the overall goals of the demonstration; is abrasive, unsettling noise the only course for success, or is it possible to be heard and understood, and perhaps even have more impact, using more subtle, quieter sonorities?
WHOSE STREETS? OUR STREETS
Many chants were used in both events, but I have highlighted this particular one as it was frequently used to great, unifying effect. And it's easy to see why; it defines urban space not by physical, or legal factors, as their opposers would seek to perpetuate, but based on the tangible, human experience within it.
In just four words, the relevant 'call to arms' is made, spelling out frustration & alienation and calling for unity in compassionate understanding.
Live music was used heavily across both demonstrations, in a variety of contexts. From the mobile live rock band of the March for the Homeless, to the solo marimba, to the acapella vocal, music performance is seen as relevant and important as a vehicle for expression in the context of protest.
Personal boom boxes or stereo systems were also commonplace, resulting in a mix of indiscernible music emanating from various sources (evident in the aforementioned March for Homeless recording). The cacophony that results is symbolic of tolerance, and the sanctity of individual expression within a unified whole.
What follows is a sound environment captured shortly after the window of Foxton's Estate Agent on Brixton High Street was vandalised.
I encourage you to catch the snippets of conversation that come and go in this recording, captured again outside Foxton's. This speech was a bid to minimise further violence following the incident.
I couldn't help but feel that in this there lies a big challenge for social movements. Whilst frustration and alienation are very real sentiments that many identify with, how this then translates into personal activism can vary greatly from one individual to the next.
There are complex, sometimes very individual issues being protested here that go under the banner of social injustice, and tying these together in one coherent voice is no easy feat. However, across all the sonic language, from the jaunt of the musical offerings, to the quiet resilience of the chants, there is an unmistakable positivity that runs throughout—this is hugely encouraging.
Through the process of critical listening, it helps to illustrate the point that variety is what makes content engaging. If being heard is one of, if not the main goal of social demonstrations, then it is imperative that varied means of sonic communication are used. Shouting and screaming is one thing, but are far more impactful when employed as part of a program of dynamically varied material.
::
For more info on the Reclaim Brixton, follow the link // Original pic of Lambeth Town Hall ℅ Paul Hudson