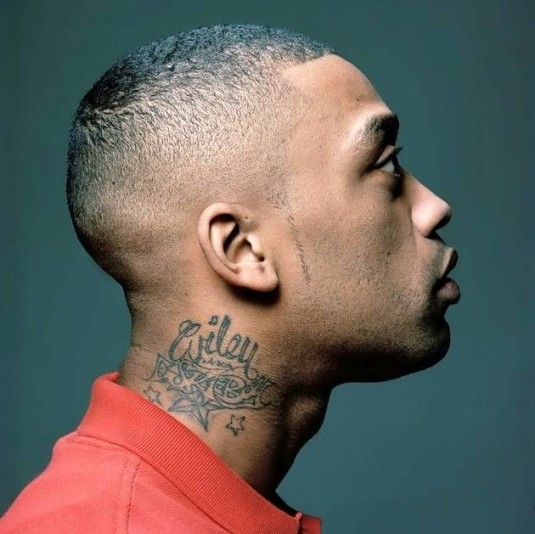 From underground hits to his most recent chart topping success, Wiley has had a knack of creating zeitgeist music since the noughties. While always being vocal about maintaining his underground stripes, Wiley has had to contend with the realities of building a successful, sustainable career in the UK music industry. The oxymoron of these two definitive modes only add to the complexity of a perennially combative artist.
Wiley's forthcoming release And Again ft. God's Gift is definitely of the underground variety, complete with enough underground for both his original hardcore fans and the like-to-be first fashionistas. With And Again originally premiering on the Guardian, Wiley's successful navigation of wider / mainstream media means there's no letting up from this wily old fox of grime.
::
And Again is available on Big Dada – October 21 2013.
Deprecated: Function get_magic_quotes_gpc() is deprecated in /customers/3/8/6/letsbebrief.co.uk/httpd.www/wp-includes/formatting.php on line 4382
Notice: compact(): Undefined variable: limits in /customers/3/8/6/letsbebrief.co.uk/httpd.www/wp-includes/class-wp-comment-query.php on line 853 Notice: compact(): Undefined variable: groupby in /customers/3/8/6/letsbebrief.co.uk/httpd.www/wp-includes/class-wp-comment-query.php on line 853 Notice: compact(): Undefined variable: groupby in /customers/3/8/6/letsbebrief.co.uk/httpd.www/wp-includes/class-wp-comment-query.php on line 853 Notice: Theme without comments.php is
since version 3.0.0 with no alternative available. Please include a comments.php template in your theme. in /customers/3/8/6/letsbebrief.co.uk/httpd.www/wp-includes/functions.php on line 4024 Deprecated: Function get_magic_quotes_gpc() is deprecated in /customers/3/8/6/letsbebrief.co.uk/httpd.www/wp-includes/formatting.php on line 4382 Deprecated: Function get_magic_quotes_gpc() is deprecated in /customers/3/8/6/letsbebrief.co.uk/httpd.www/wp-includes/formatting.php on line 4382 Deprecated: Function get_magic_quotes_gpc() is deprecated in /customers/3/8/6/letsbebrief.co.uk/httpd.www/wp-includes/formatting.php on line 4382