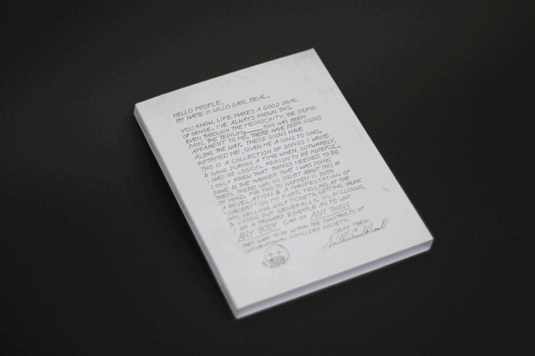 There has been a buzz around Willis Earl Beal for a while. Having being signed to XL Recordings, Earl Beal has graced the various musical spots necessary for any 'rising star'.
We've been a bit slow on the uptake at LBB but after seeing his rocked out performance with tooth pick and all on Jules Holland this week, we're back on the pace. The word is from reliable sources such as er, the Guardian, W.E.B recorded his debut album whilst homeless and his album also comes with a book written and illustrated by Willis, titled Principles of a Protagonist (A Novel Actually About Something).
For a bit more insight into the man – and some live drawing action – watch the Pitchfork interview above.