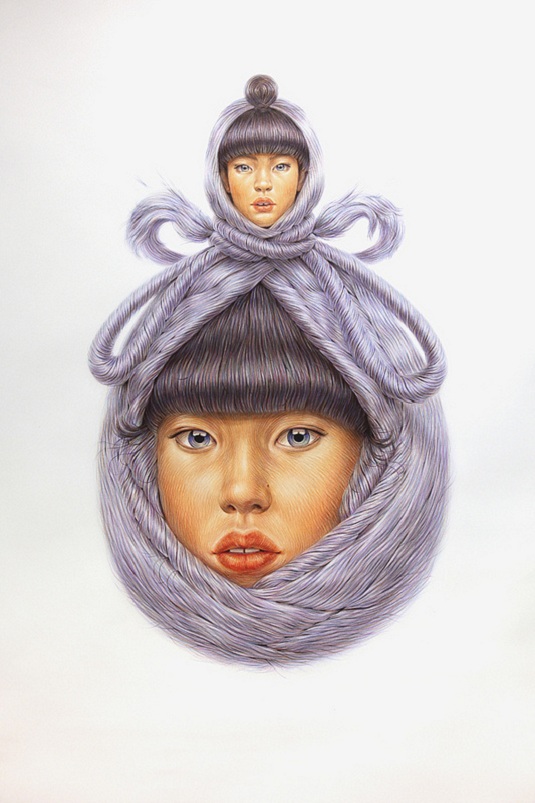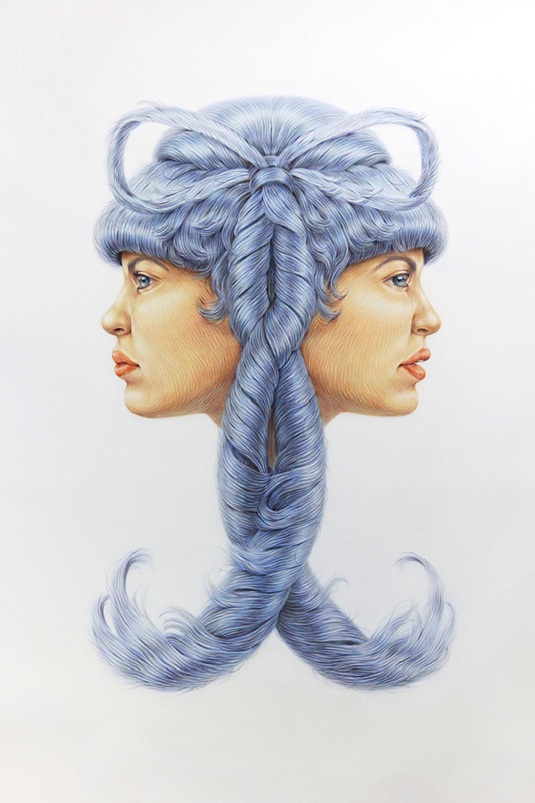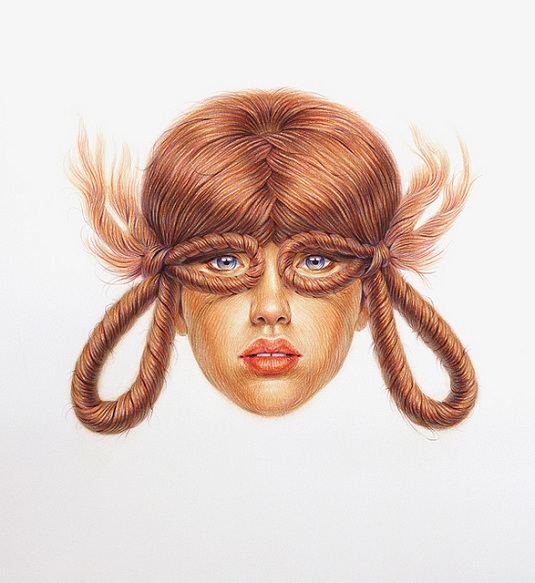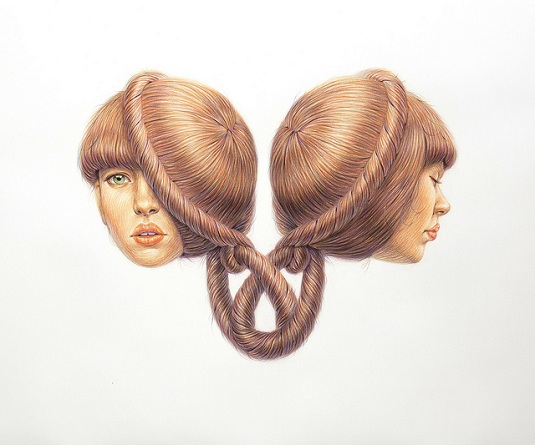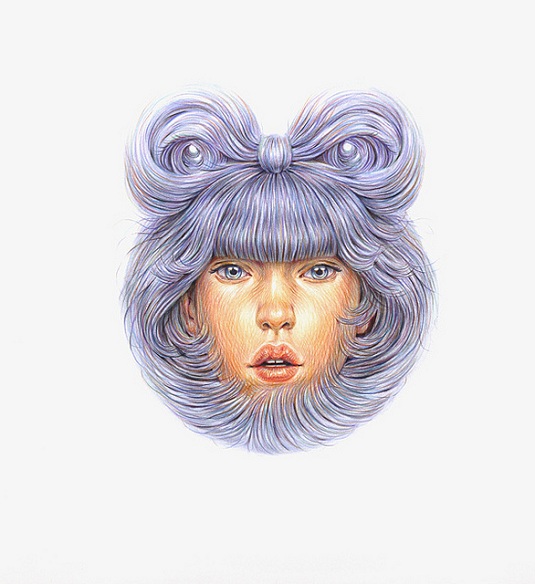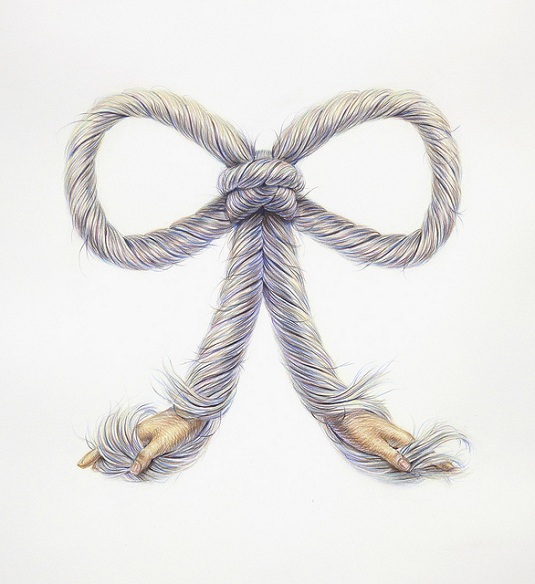 Canadian artist Winnie Truong exhibits her first solo show – Double Twist – in Montreal at Galerie Trois Points from October 13th to November 10th.
Winnie's work investigates the boundaries between 'beauty and ugliness, delicate and grotesque' with what you would call follicle-ly challenged characters. Each portrait is painstakingly created with attention to fine detail, in turn producing a range of strange beauties.
The work aims to question our cultural relationship with beauty as concept, and how hair can be 'both a source of desire and revulsion'. Think bearded ladies and hairy backs, as someone very wise somewhere once said: 'one man's trash is another man's treasure'.
::
Galerie Trois Points
October 13 2012 – November 10 2012
372 Sainte-Catherine Street West | Space 520 | Montreal, Quebec | Canada H3B 1A2
Deprecated: Function get_magic_quotes_gpc() is deprecated in /customers/3/8/6/letsbebrief.co.uk/httpd.www/wp-includes/formatting.php on line 4382
Notice: compact(): Undefined variable: limits in /customers/3/8/6/letsbebrief.co.uk/httpd.www/wp-includes/class-wp-comment-query.php on line 853 Notice: compact(): Undefined variable: groupby in /customers/3/8/6/letsbebrief.co.uk/httpd.www/wp-includes/class-wp-comment-query.php on line 853 Notice: compact(): Undefined variable: groupby in /customers/3/8/6/letsbebrief.co.uk/httpd.www/wp-includes/class-wp-comment-query.php on line 853 Notice: Theme without comments.php is
since version 3.0.0 with no alternative available. Please include a comments.php template in your theme. in /customers/3/8/6/letsbebrief.co.uk/httpd.www/wp-includes/functions.php on line 4024 Deprecated: Function get_magic_quotes_gpc() is deprecated in /customers/3/8/6/letsbebrief.co.uk/httpd.www/wp-includes/formatting.php on line 4382 Deprecated: Function get_magic_quotes_gpc() is deprecated in /customers/3/8/6/letsbebrief.co.uk/httpd.www/wp-includes/formatting.php on line 4382 Deprecated: Function get_magic_quotes_gpc() is deprecated in /customers/3/8/6/letsbebrief.co.uk/httpd.www/wp-includes/formatting.php on line 4382