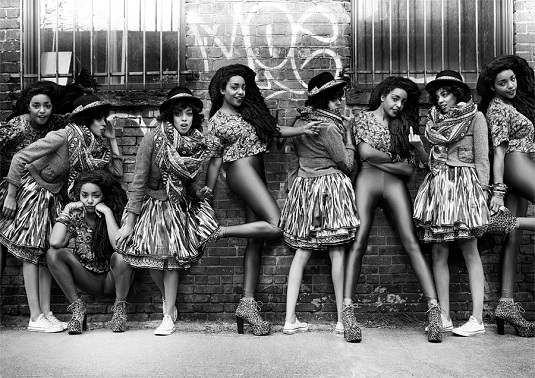 Wonderkiss is the collaboration between Swedish native Kissey (singer / producer) and Baltimore MC TK Wonder.
Both artisans in their own right; together the ladies make a dynamic combo. The original video to 'Don't Break Me Off' was illustrated by TK Wonder, who produced just under 300 drawings for the animation. Between Kissey and TK, they've pretty much got it covered.
The pair represent a new wave of 21st century female indie musicians who trade on attitude and sassiness (and talent of course – but this is music afterall) rather than the less creative (and markedly commercial) option of overt sexuality. I do believe these ladies deserve #TheFutureIsClever hashtag.
::
The Don't Break Me Off remix is available for free download.