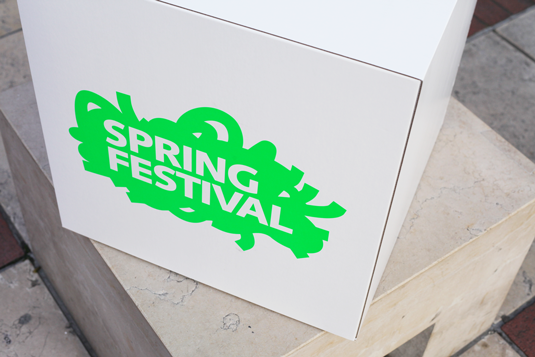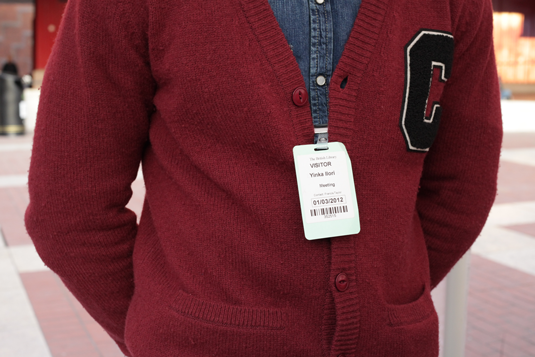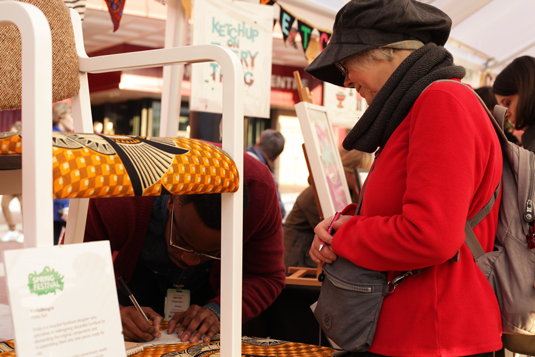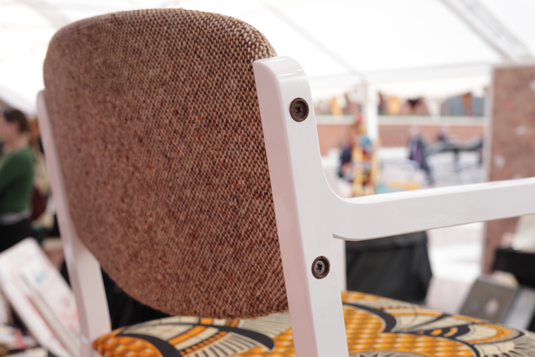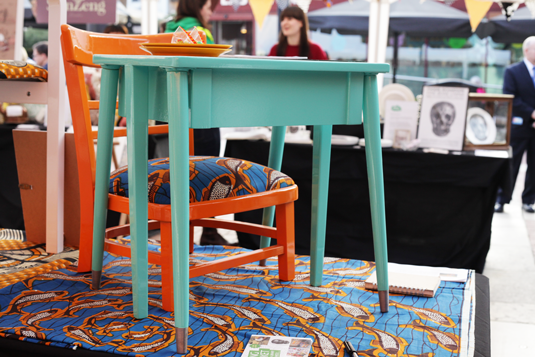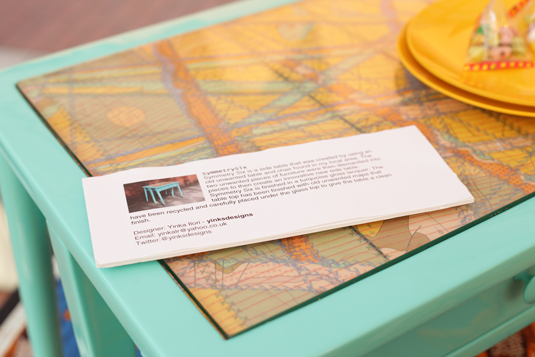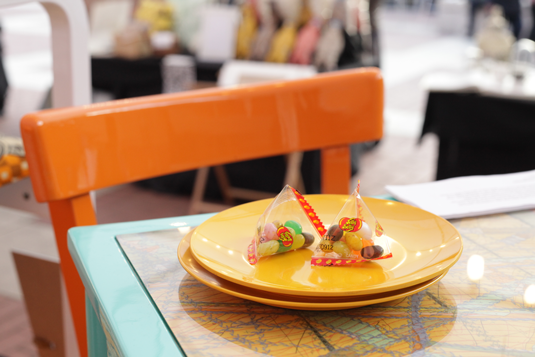 Drum roll please… introducing product designer and London Metropolitan University graduate, Yinka. You may not of heard of him as yet, but pull out your pencil and take note.
Working with old and unloved furniture, Yinka recycles and reworks each piece to produce a brand new creation. We're pleased to say that twenty%extra will be working with Yinka to help build his brand.
We popped down to the British Library's Spring Festival this week where Yinka won a competition for one of the fair's limited stands. Yinka's pieces caught the eye of the spring fair goers and his mailing list happily grew too. The future looks as bright as an orange lacquer finish.
Snaps :: Ansel Neckles @ twenty%extra