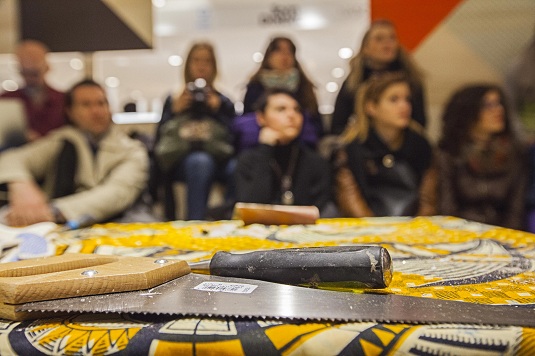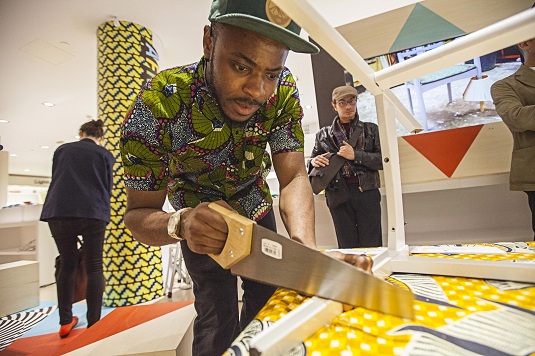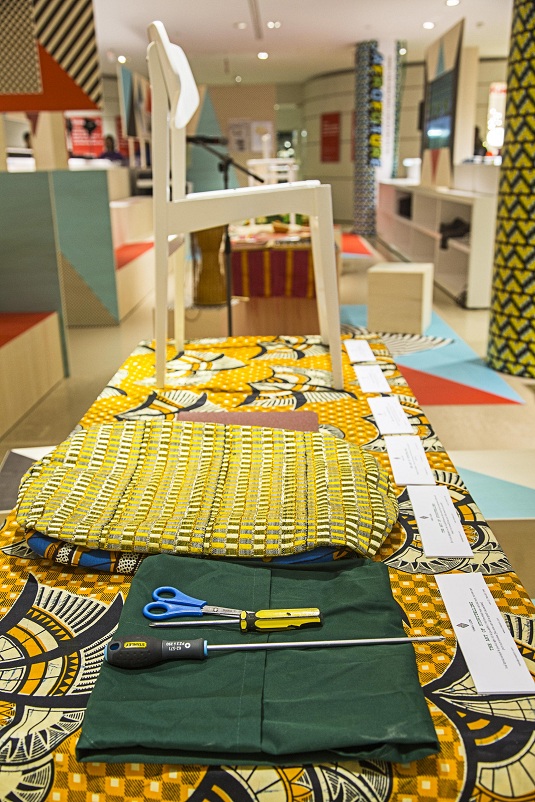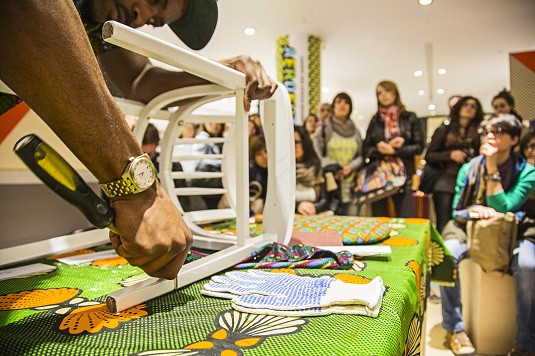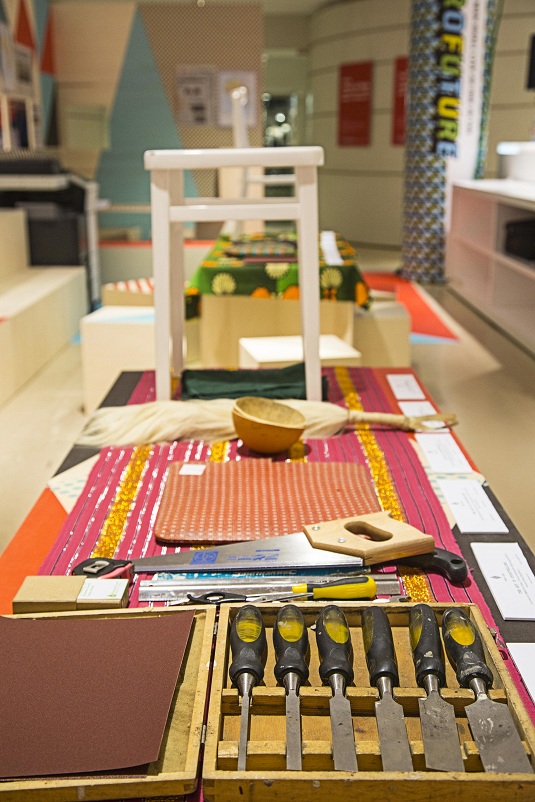 Last week department store La Rinascente's played host to Afrofuture: a curatorial adventure into the African continents design and tech innovators during Milan Design Week. The Afrofuture space odyssey explored the continents new emerging narratives in digital, tech and design through a series of exhibitions and workshops.
Furniture designer Yinka Ilori was there to give an insight into his up-cycling design process through the 'Art of Storytelling' workshop; showing that every piece of furniture has a story to tell.
Q) How did you get involved in Afrofuture and why?
Being involved with Afrofuture at the La Rinascente as part of Milan Design Week 2013 all came about when Beatrice Galilee the curator of Afrofuture contacted me via email. She came across my work online via an interview I did a few months ago with writer Stephanie Baptist, who writes for online blog Another Africa.
I then invited Beatrice Galilee and her assistant to my studio in Hackney and the rest is history. She really liked my previous work and the workshop proposal that I had written for Afrofuture. Once Beatrice Galilee confirmed my workshop proposal she then emailed me with an invitation to Milan to be part of the Afrofuture at the La Rinascente. It was such a good feeling.
It was important for me to get involved in Afrofuture because I knew it would be an amazing platform for me. It was also a chance for people around the world to see where Africa is going creatively and where they will be going in the next few years. Afrofuture for me just confirmed that Africa is the future!
Q) What was your Art of Storytelling workshop about?
The 'Art of Storytelling Workshop' was about teaching people how unloved furniture can be 're-loved' by telling stories through traditional Nigerian parables from different parts of Nigeria.
I had selected 3 vintage chairs and gave some participants the opportunity to up-cycle their own chairs using these meaningful Nigerian parables. To help them tell their stories more effectively, I also gave them the opportunity to use some traditional Nigerian adornments which were placed on their tables too.
Q) What the most enjoyable part of your experience?
The most enjoyable part of my experience has to be having the opportunity to present 'The Art of storytelling' to so many people. And then to get a full house applause after my talk was amazing and rewarding, because it was nice to know that the audience enjoyed it and learnt something about my passions.
Most importantly it's special to know that they took something away about Nigeria and its traditional parables, as it was vital for me to explain the importance of giving a piece of furniture a story and a meaning, because it's a skill that they can pass on to others.
Q) What your favourite parable and why?
My favourite parable is, "If man knows for sure what his destined path to success is, he will hustle less."
I really love this inspirational parable, because it motivates me to work harder and harder every day. I think a lot of people will agree with this parable too and hopefully will continue to work harder. Honestly I think if I knew I was destined for success tomorrow, I'd book the next available flight to somewhere hot that has a beach and lye on the beach with a chilled Pina Colada! But not knowing my destined path to success makes me want to work harder and one day and to 'reap the fruits of my labour'. Oh man, I'm speaking in parables now!
Q) What's next?
Good question…..where do I start? Ok my next show will be at Pulse London 2013. I will be in a special section at Pulse exclusively with the Prince Trust. Pulse 2013 takes place in May so hopefully I'll see you there! Also two days after Pulse finishes I will be flying to New York to exhibit at ICFF (International Contemporary Furniture Fair), which runs from 18th May – 21st May. I'm really excited about these two events.
Oh, and I'm also taking part in London Design Week in September, so stay tuned for more details – it's going to be absolutely amazing!