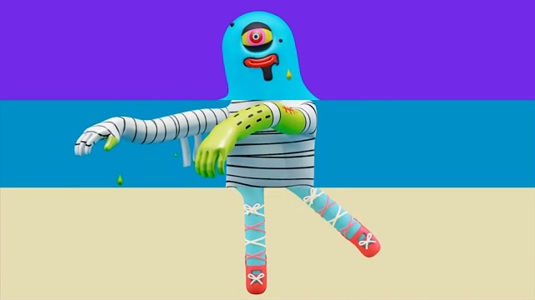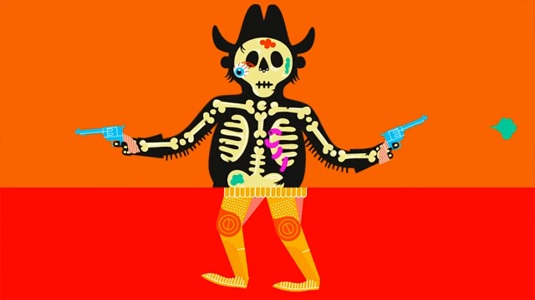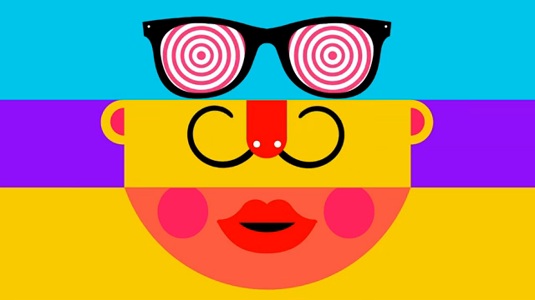 Young in name and most definitely young in studio years, the Manchester based animation and illustration studio have built up a steady rep in short time.
Young initially coming to prominence with 'Learning Something Everyday' – a self-initiated daily project which featured witty little illustrations revealing strange but true type facts and later went on to become a published book.
Since then they've worked with the likes of Penguin Books, Tate and Nokia. As well as working for their brand and agency clients, the studio have been grafting away on an array of personal projects and have brand new website chock-full of animated goodies. All round creative fella and Young Director, Paul Gosling fills us in with the latest.
Q) Tell us a little about Young?
Young is a 3 year old animation and Illustration studio based in Manchester. We work for other people and on our own products too.
Q) As a studio you've developed a strong brand and produced your own products. What would be your tips for establishing a 'creative' brand?
That's nice of you to say! Our main aim to work on the projects that we enjoy the most, we hope that comes across in the end results.
Q) What projects have you've been recently working on?
The last few months mainly have been about developing our own ideas with Learn Something Every Day and A Billion Ways taking the main part of our focus. Work we've done with partners includes the work with Fred Deakin on Channel 4 Random Acts, Fiat and Pernod Ricard.
Q) How much has your location – Manchester – an inspiration to the studios work, if any?
We like it, it's not for everybody but we find that the people, the work spaces and the opportunities in the area are perfect for us at the moment.
Q) Your latest work features a lot of animation, is this a new direction the studio is going?
Animation and Illustration are definitely our two main focus points.
Q) You take the 'multi-disciplinary' term to the limits by also producing your own music. How did that come about?
We all are passionate about music from all directions, we all play instruments and produce in our spare time which made a natural progression into the studio's visual work. We know what our limits are and it's always fantastic to bring music into what we do when we have the chance too.
What's on currently being played in the Young Studio?
Table football. Musically we have the most mental Spotify playlist.
Q) What inspired the Learn Something Everyday concept?
When Young was created Geth and Pete wanted to promote the work they were producing with a project that built interaction every day, there were always facts, we just wanted to make people laugh every day.
Q) What have been the most useful facts that you've learnt and have come in handy from LSE?
We used to get sent some pretty random ones, Hulk Hogan's real name being Terry is always a favourite.
Q) What's next? Stay young and beautiful or grow old gracefully?
Definitely stay Young, maybe we'll relaunch as 'Middle Aged', then just 'Old'. More of the same we hope, we've got a few projects we are excited about on the way.