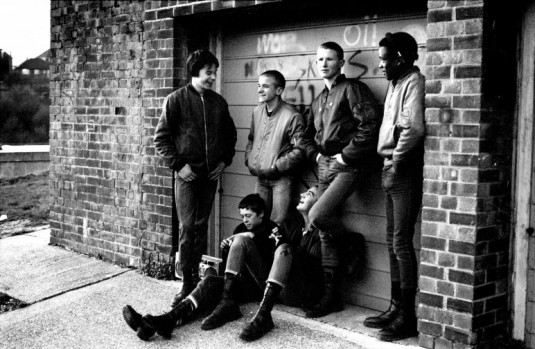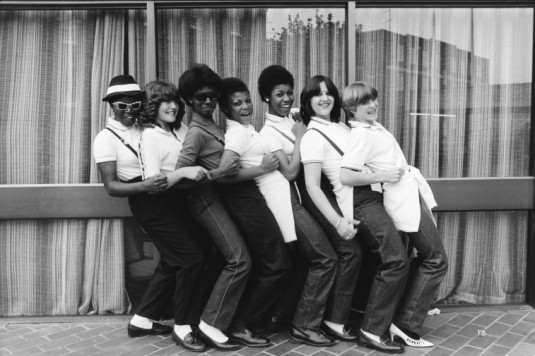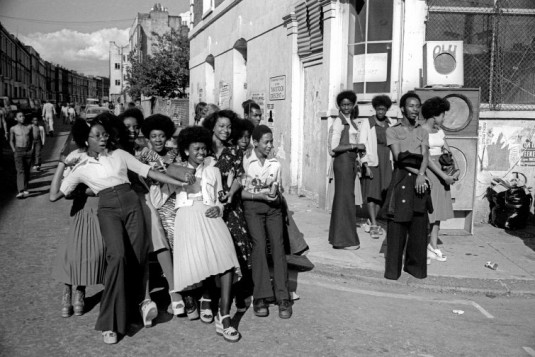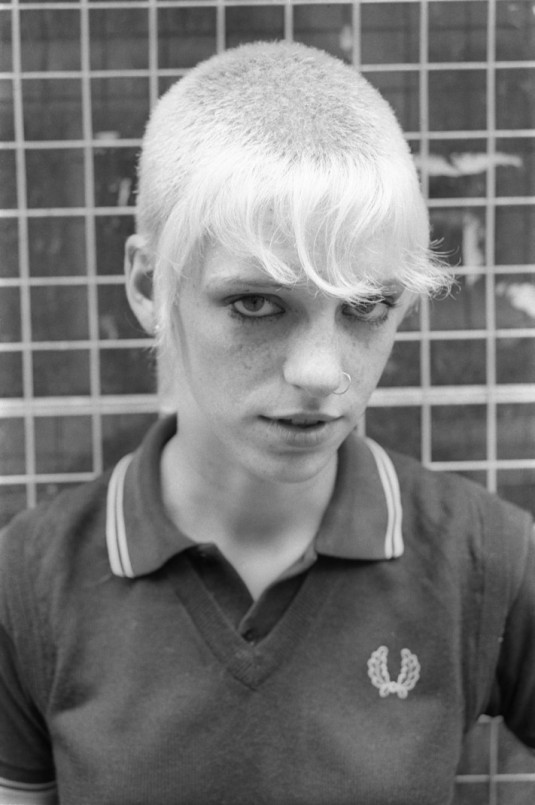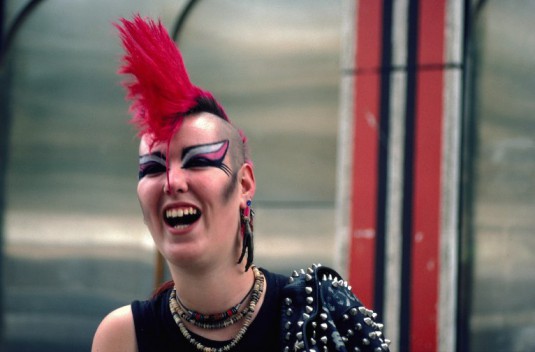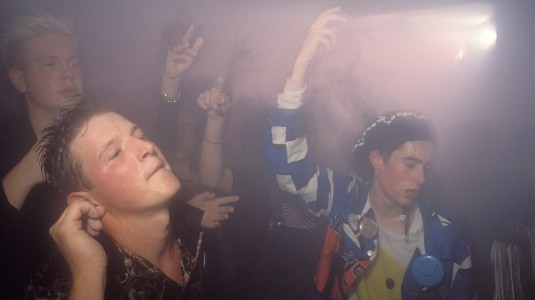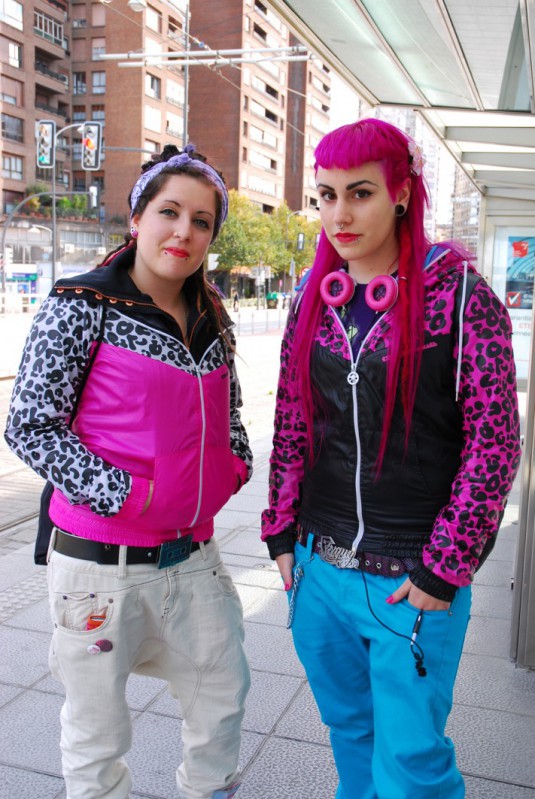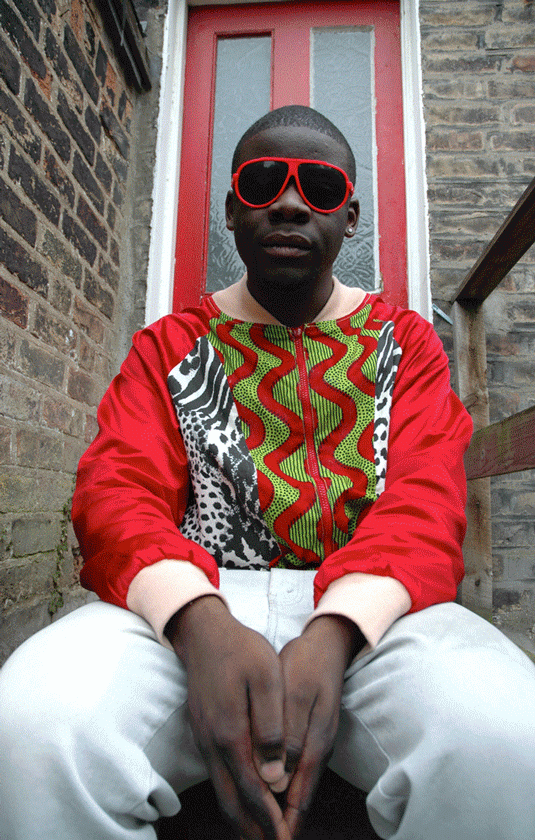 The term 'youth culture' is a relatively new concept in the grand scheme of socially constructed ideas. Despite its inception during the 1920s, it wasn't until the 1940s that it really took on a life of its own.
Borne out of post WWII industrialisation, the teenager was created as a means of freeing up the job market, thus ensuring young people weren't vying for the same jobs as the 'adults'. The term was also a useful vehicle for advertisers to market to a new sub-group with plenty of leisure time. First seen as a homogenous group, the social dynamics quickly shifted, and further sub-cultures developed within 'youth culture'.
The PYMCA Photo Library is cultural youth archive that has managed to capture many of the changes and lifestyles, with over 100,000 images of social history and youth culture, spanning over a 150 year period.
The archive also features the specialist arm, YOUTH CLUB, which focuses on the preservation of British Youth Culture past and present. Working as an educational tool. YOUTH CLUB has its own online presence with UTH ZINE – a visual feast for anyone interested in youth culture.
We caught up with YOUTH CLUB site Content Manager Jamie Brett, to find more about the archive, the impact of youth culture on society and YCs role in preserving the phenomena.
Q) What's the history behind YOUTH CLUB / PYMCA?
Youth Club is a non-profit organisation encompassing the PYMCA Youth Culture Image Archive. The YOUTH CLUB name will be familiar to some as we have ran events in the past as YOUTH CLUB, and once had a YOUTH CLUB gallery in Carnaby Street.
YOUTH CLUB has now launched as not only the driving force behind the PYMCA Archive, but as an organisation to promote British Youth Culture Heritage within events, publications and community projects.
PYMCA Archive was originally set up in the early 90s by Jon Swinstead, publisher of Sleaze Nation magazine as a way to archive the incredible breadth of imagery within the magazine's archives that represented Youth Culture throughout the decades. PYMCA was born as a very specialist image library focusing on Youth Culture.
Q) The PYMCA archive represents British culture throughout the years. How does the curation process work for YC and how many images do you aim to add to the archive a year?
Curation for the PYMCA and YOUTH CLUB archive begins with the speciality of the subject matter and the quality of the work as a whole. We actively scour emerging photography from universities, book launches, social media as well as submissions. The work we tend to take on has to represent a specific time and scene within Youth Culture, be of a very high photographic standard, and really radiate the ethos of what we do at YOUTH CLUB. All of our work is exclusive and should collectively feel authentic, immersive and evocative. All of our photographers were genuinely part of the scenes they photograph(ed) and we feel this should really show within their work.
Q) The archive picks up on a range of sub-cultures. What sub-cultures do you think went on to impact mainstream culture the most throughout the 20th century?
Of course there's a plethora of varying opinions about the significance of subculture and how they've impacted culture today. At YOUTH CLUB we see all subcultures/youth tribes as collective developments from the prior so it would be difficult to pinpoint those which impacted the most other than the earliest tribes that triggered the rest.
The post war world offered a liberating freedom to youths and for the first time, the teenager was a recognised age group. The Teddy Boys were really one of the earliest youth tribes to break the mould of the norm and begin to self-assert identity through dress and music. Around the same time we had the arrival of the SS Empire Windrush ship bringing West Indian people and culture to Britain, this in itself had profound effects on all of the ensuing youth tribes. The most significant youth tribes of the 20th Century would be the Teddy Boys, Mods, Skinheads, New Romantics, Goths, Punks, Ravers, Hippies, Rockers, Casuals.
Q) Music has always had a big impact on youth culture, with music now competing with various other media/activities for young people's attention, do you think that change has had an impact and is it reflective in your contemporary archive?
Our archive hasn't particularly changed over the years in the way that music seems to drive all youth movement regardless of era. This may be the way in which our photographers intrinsically document youth culture, but either way our subject matter remains relatively consistent from generation to generation. We're certainly experiencing a less visually defined era of youth expression, however these more nuanced forms of expression certainly exist, just fuelled by internet culture such as Tumblr and often geographically diverse. In these more visually led youth groups, music could definitely have a secondary role within youth identity, however, we're not really noticing these changes explicitly in our imagery.
Q) You've recently digitally republished Ted Polhemus's 'Street Style'. What does [the power of] street style photography represent for you?
The launch of Ted Polehemus' Street Style has been a long awaited milestone for YOUTH CLUB and we're very proud to bring the 2010 style bible to a modern platform. Street Style is the first book to concisely follow the chronological history of youth expression and present it alongside a series of texts informed by those that created, and took part in the scenes. Street Style represents expression on ground level, free of expensive dress or corporate interest.
Street Style is pure expression through dress on the front line of youth culture, the street. We feel the book encompasses the very foundation of youth culture.
Q) How does Youth Club work as an educational platform? And what can culture teach us?
YOUTH CLUB offers its archive texts and imagery to Universities and Colleges for research purposes and we're currently working on an even more extensive and extensive platform. Youth Culture has a lot to offer educational curriculum as it teaches the freedom of expression, creativity and the very reasons the way people dressed now and then. We've experienced such a cultural shift over the last 100 years that it can seem difficult to catch up. It's important to recognise this revolution in and expression and YOUTH CLUB has already contextualised and documented these changes for students and the public to learn from, and promote even further creative expression in the future.
Q) What's next?
After the success of our Boxpark Launch Event and exhibition, our next steps at YOUTH CLUB for the New Year are to work towards our own bigger independent event, continue to gain momentum by running workshops and engaging with the cultural education of young people, and begin our first mass digitisation project which means we'll rapidly increase our digital photographic repertoire from the many drawers of slides and content we currently have still un-digitised in our offices. There's a lot of work to do, but equally it's a very exciting time for us!