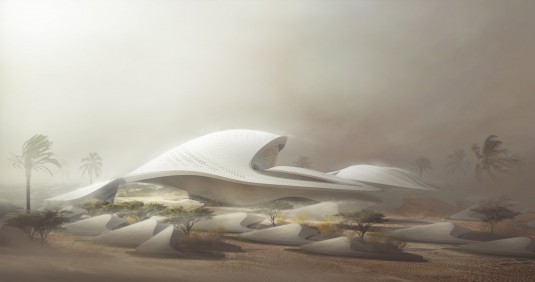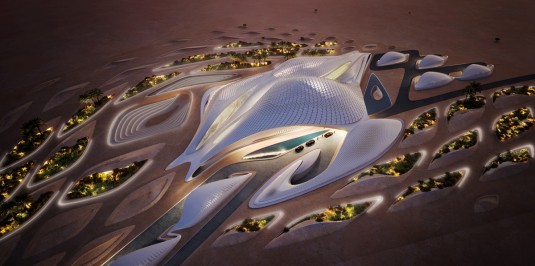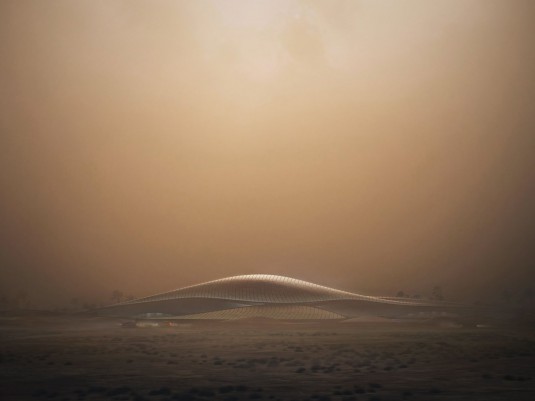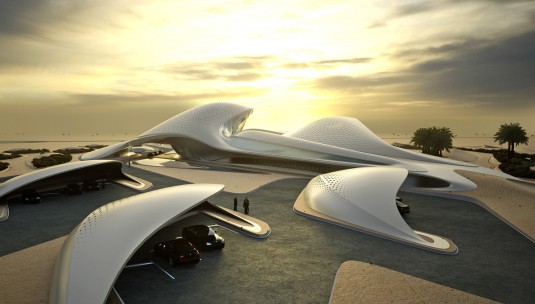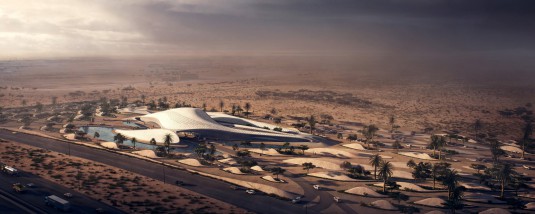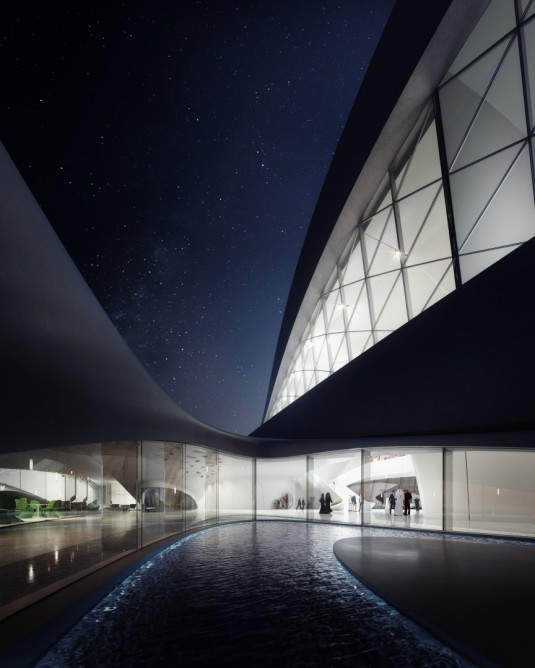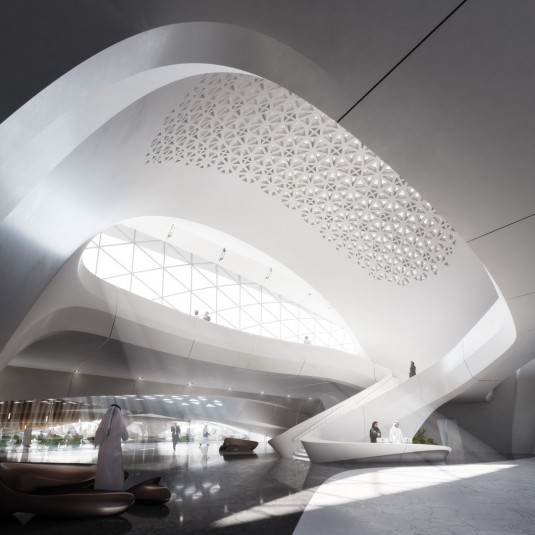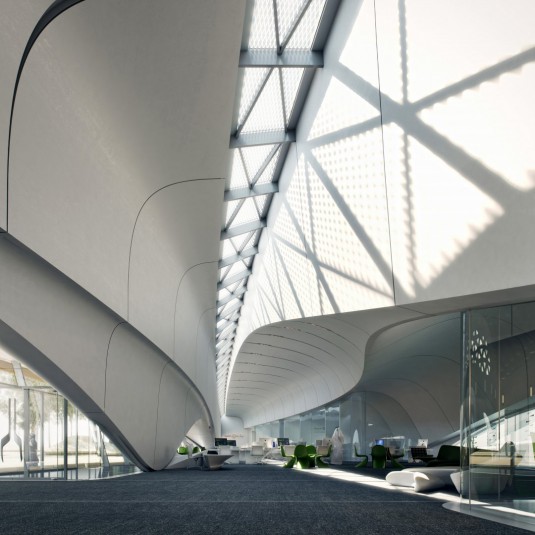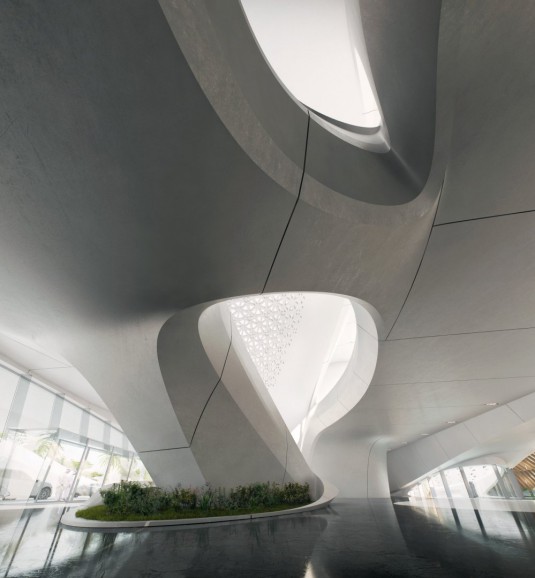 Pardon the pun, but it's impossible not to be blown away by Zaha Hadid's sand dunes inspired design for the headquarters of Middle Eastern environmental company Bee'ah.
Fully powered by renewable energy, the 7,000-square-metre building will be constructed in Sharjah, in the north of the United Arab Emirates, and will house the administrative and public activities of the company, which specialises in waste management.
Entirely powered by renewable energy sources, the proposed building resembles "a series of intersecting dunes" orientated to follow the direction of the prevailing Shamal winds.
The two largest dune forms will house the management offices, visitor facilities and administration department. According to Bee'ah, this "oasis" will provide the building's interiors with "high quality daylight and views" whilst limiting the amount of glazing exposed to the harsh sun.
Clad in materials selected for their ability to reflect the sun's rays, the building's curved exterior walls will have standard orthogonal dimensions, allowing them to be constructed from reclaimed materials sourced from local construction and demolition waste.
Zaha Hadid Architects' collaboration with engineer Buro Happold and environmental consultant Atelier Ten aims to ensure the project minimises material wastage and energy consumption.
Once complete, the building will facilitate the company's education programme, working with schools to teach children about their role in the environment – operating alongside Bee'ah's waste management centre, which includes a material recovery facility, a construction waste recycling centre, a compost plant and a tyre recycling facility.
Like we said, it's impossible not to be blown away.